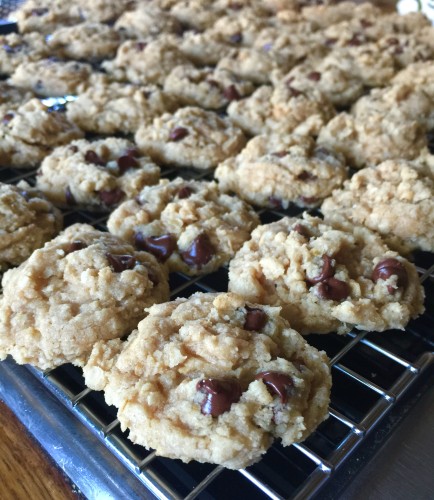 YES! Another cookie recipe!!!
Before you healthy types start grumbling, let me state several reasons for posting back-to-back cookie recipes.
1) These may be my favorite cookies of all time (too close to call).
2) I made them yesterday and therefore have a fresh photo to share.
3) I leave next week for Hotlanta. This is likely my last post before I get back, and I want it to be good. This is a great recipe for the upcoming Thanksgiving festivities. It makes a boatload of cookies (6 DOZEN!), perfect for sharing with friends and family, freezing for later consumption, trading at a holiday cookie swap, sending home with strangers, donating to a local soup kitchen, or just filling your fat pants (we all have them, no shame).
4) They are freaking delicious. They are almost sodium free. What more do you need?