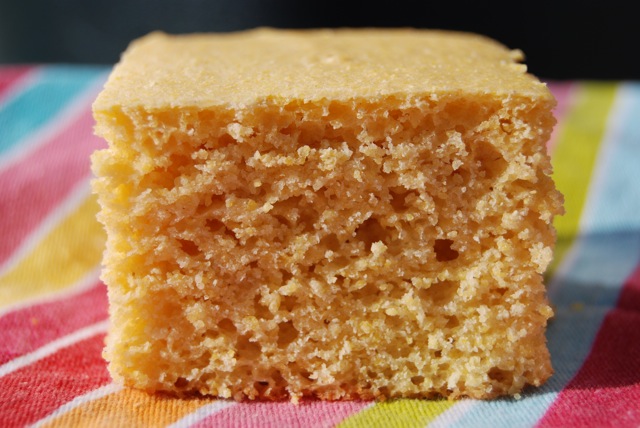 My goal on The Daily Dish is to make healthy, low sodium food taste GREAT.  But equally important is sharing recipes that are easily replicated at home.  As a wife, mother and chronic sufferer of Meniere's Disease, I have little patience, time & money for complicated and expensive creations.  Simple dishes are KEY to staying on track with a salt-free diet.  And I aim to put as few barriers as possible between myself, my readers and their health.
A week ago, I posted a fabulous recipe for the simplest of dishes, a "faux" quiche that substitutes extra firm tofu for eggs, to amazing results.  That recipe came courtesy of a new acquaintance, The Happy Herbivore, known to friends and family as Lindsay.  She and I share a love of simplicity and accessibility when it comes to cooking, and like us, she understands the difficulty of maintaining a "special diet" – though hers is vegan.  Friends, today I have a VERY special treat to share!  Because Lindsay has most generously allowed me to post her recipe for FAT FREE Cornbread – to be published in her upcoming (still unnamed) second cookbook.  Lindsay's first cookbook, The Happy Herbivore (released in February 2011) has already completely sold out on Amazon.com and is in back order for a second printing.  It truly is THAT GOOD!
Lindsay's recipe for fat free cornbread couldn't be more straight forward.  Just a handful of ingredients, one mixing bowl, a whisk, pan and oven are all that you need.  This recipe contains no eggs, no dairy, and no oil.  If you're scratching your head wondering whether a tasty cornbread is possible without any of the above, let me reassure you.  YES.  And because of the omission of salt and eggs, this cornbread has just under 9 mg sodium per serving.  Truly spectacular!  But as good as the health benefit is its taste.  This cornbread is hefty, with a remarkable crumb.  Its subtle sweetness is derived from a smidgen of sugar and pure maple syrup — the star of yesterday's show.  I prefer vanilla soy milk, but you could readily use any non-dairy "milk" beverage, whether rice or almond, plain or not.  I actually made two batches of this yesterday and both are almost gone!
Thanks so much, Lindsay, for sharing!!  Wishing The Happy Herbivore much well-deserved success!!
Yields 16 servings.
SODIUM CONTENT: 9 mg per serving
INGREDIENTS:
1 c. cornmeal
1 c. flour
2 T. sugar
1 T. Featherweight sodium free baking powder
1 c. vanilla soy milk
1/4 c. applesauce
1/4 c. pure maple syrup
DIRECTIONS:
Preheat oven to 400 degrees. Lightly oil a 9-inch square baking pan and set aside.
In a large mixing bowl, whisk together the cornmeal, flour, sugar and baking powder. Add the soy milk, applesauce and maple syrup and whisk to combine. Pour batter into the prepared pan. Place pan on middle rack in oven and bake 20 minutes. Remove from oven and place on wire rack to cool. Cool briefly before cutting into squares and serving. Serve warm or at room temperature.