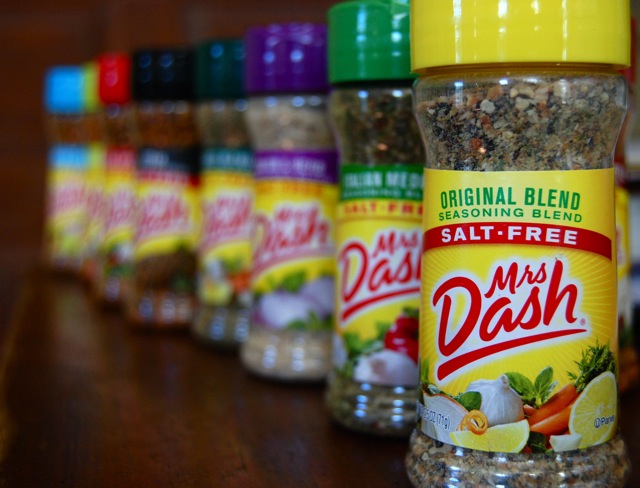 If there's one thing I've learned from watching countless hours of Dora the Explorer, it's that any quest is easier when you've got helpful friends and good directions. Unfortunately, real assistance is often a cartoonland fantasy.  When I asked my doctor whether I could see a nutritionist to help ease my transition to salt free living, I was met with a resounding N-O. So with three meals a day to fill, and days stretching seemingly ad infinitum ahead, I had to get cracking. I've spent years teaching myself everything there is to know about living without salt and convenience.  Below is a list of links I find helpful. Contributions and suggestions are always welcome.
---
ONLINE PURVEYORS
Benson's Gourmet Salt Free Seasonings
Dak's Spices – Look Ma No Salt!
Healthy Heart Market
Mr. Spice Award-Winning Salt Free Sauces
Mrs. Dash Salt Free Seasoning Blends & Marinades
The Spice House
ONLINE FONTS OF KNOWLEDGE
Mayo Clinic.com – Offers a sizable list of tasty low sodium recipes, all 140 mg of sodium per serving or less.
Please, DON'T Pass the Salt! – After her husband's diagnosis of CHF, Susan Tweeton (aka, Shambo), had to learn everything about low sodium cooking.  Her practical solutions, recommendations and step-by-step instructions will aid and inspire you.  Shambo may claim she's not creative, but I beg to differ!  Her extensive bread baking alone leaves me awed!
Sodium Girl – The woman who runs this site, Jess Goldman, is not only a powerhouse of low-so knowledge, but an inspiration for anyone facing the challenge of a strict salt free diet. Her positivity in the face of illness, creativity, and sheer stamina are contagious. Never say never!
REAL WORLD PURVEYORS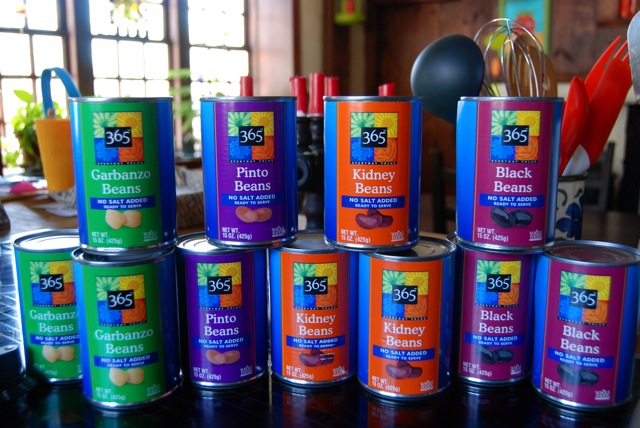 First & Foremost: CHECK LOCAL STORES.  Each and every one.  Unless you live in a very small town, there's likely more than one supermarket in your immediate area.  Different supermarkets stock different brands, even across the same chain, and I've found variation in stock across states as well.  So when traveling (if time permits), take the opportunity to check out grocery stores wherever you are.  In the past I've found some amazing salt free/low sodium products away from home.  Natural or Health Food stores are often the very best places to find specialty foods on a low sodium diet.  Try Google to find stores nearby.  The stores below have physical locations nationwide.  And if there isn't a Trader Joe's or Whole Foods market close by — REQUEST ONE! I kid not, I and many others petitioned HARD for a Trader Joe's to open here in Portland, Maine and finally, we got one. WIN.
Trader Joe's
Whole Foods Market
Once upon a time, Trader Joe's offered a comprehensive list of all of the low sodium products they sell. Unfortunately this list was discontinued in 2013. But good news! I had a copy! Sure, it's old, and some products may be obsolete, but many are still being sold. If you notice any discontinued products or new additions to the list, please let me know!  THANKS.
Trader Joe's Low-Sodium Products List is available online HERE.
---
FAQ
HELP! All the low sodium baking recipes I've found call for specific products, like Featherweight Sodium Free Baking Powder. Is that different than regular baking powder? I feel so overwhelmed. Can you help me, please?!
I love your recipes – will you be adding more?!
What should I do when I'm starving and don't feel like cooking? Help!
When in doubt, go fresh. Fresh fruit and veggies. Lowfat yogurt, cold cereal, milk or nondairy milk. None of these will hurt you. You will be all the healthier and happier choosing not only fresh but organic ingredients (and by the way – buy local, if possible. It helps you as well as those you call neighbors). Check out my QUICK FIXES page for more ideas.
You use salt free bouillon in today's recipe, where can I find that?
Many large supermarkets carry sodium-free or very-low-sodium bouillon granules, usually by the jar, sometimes in individual boxed packets, and they're stocked alongside the regular dry bouillon cubes in the soup aisle. I have only used the Herb-Ox brand – which is very good – though there are others. I live in a city with multiple supermarkets and specialty stores at my disposal. If you come from a smaller town and are having trouble locating sodium-free bouillon, you can buy it online at the Healthy Heart Market.
I have a question about the Cauliflower Soup. The recipe calls for 6 cups water and 6 teaspoons of low-salt or salt-free chicken flavored granules. Why couldn't you use commercial low-salt chicken broth? Actually that would go for any recipe that calls for water plus chicken or beef granules. Thanks.
You're absolutely right. I use water and sodium-free bouillon in some recipes because it's cheaper and lower in sodium than the commercial broth (and sometimes more conveniently acquired), but you could substitute an equivalent amount of low-sodium broth in any of the soup recipes without a difference in flavor.
---
RECOMMENDATIONS
BREAD
Although eschewed by those on low-carb diets, bread is still considered a staple food to most people. When my doctor first told me how much sodium is in the average slice of white bread (about 150 mg) I was shocked. Most specialty or artisan loaves contain far more per serving. For those who enjoy baking, making bread can provide a pleasurable challenge. To those who enjoy it less, there are always bread machines, which do practically everything for you from kneading to baking. Still, there are some days when you just don't feel like making bread. Here are some tips for those off days.
Several companies produce commercial salt-free bread and my favorite by far is FOOD FOR LIFE. Their Ezekiel 4:9 Low Sodium loaves are often found in the freezer section of the supermarket (without preservatives, it's the best way to keep them fresh). It's a sprouted grain bread with an appealingly rugged texture and faintly nutty flavor; delicious, satisfying and supremely healthy. It's sold at Whole Foods markets nationwide, as well as other chain groceries and smaller natural food stores. Vermont Bread Company makes Sodium Free Whole Wheat bread.  Trader Joe's sells its own version of low sodium whole wheat bread that is remarkably good. The slices are thin and have a deep, almost caramelized flavor.
NABISCO makes "Hint of Salt" versions of its most popular crackers, all tasty and with a fraction of the sodium of the originals. All of these crackers can be a really satisfying accompaniment to soup, salad, or a few slices of low sodium Swiss cheese and grapes.
There are several brands of unsalted melba toast available across the country, which provide a great crunch when you're looking for a snack or addition to a light meal. Look for them in the cracker aisle or near the specialty/health foods at your local grocery.
Unsalted MATZOS aren't just for Jewish holidays! They make a great base for egg or tuna salad sandwiches, PBJ, and more.
When in doubt, reach for an unsalted rice cake. You know, those things that look (and taste) remarkably like styrofoam coasters. Spread some jam on top and you've got a fairly palatable snack. Add some unsalted peanut butter and they're downright tasty.
CEREAL
It was a sad day I had to kiss my Cap'n Crunch and Fruity Pebbles goodbye (though my teeth are rejoicing), because low-sodium is something most cereals are not. I always knew sugar cereal was more of a guilty pleasure than a healthy breakfast, but I never suspected how high in sodium other more seemingly respectable cereals really are. I won't name names here – you can read your own box labels. All I'm saying is don't be fooled by a manufacturer's claims of being heart healthy, low in fat, high in fiber, low in sugar, etc. Check the nutritional information and see for yourself.
SHREDDED WHEAT IS YOUR FRIEND. Chock full o' healthy stuff like nobody's business and it even comes in a FROSTED and FLAVORED versions! Not just low, but often sodium FREE. Rock on!
KASHI is a wonderful company – forward thinking, globally minded, environmentally concerned – and when they pledge to make food that's good for you taste good, they keep their word. They have a whole slew of breakfast cereals that fit the low-sodium bill, but my favorite by far is their Organic Promise AUTUMN WHEATS. Similar to shredded wheat – heck it IS shredded wheat – but so much more.
GRANOLA is super easy to make and needn't cost $10 bucks a bag.  I have the Best Homemade Granola recipe here on The Daily Dish.  If you're pressed for time and looking to grab some on the run, two of the tastiest I've found are Quaker Natural Granola – Oats & Honey blends (a mere 30 mg sodium per serving or less!) & any of the Back to Nature packaged granolas (most 0-20 mg per serving).  Available in grocery stores, natural foods stores, even Target and Walmart.
A bran fan? Look for SKINNER'S RAISIN BRAN. With just 85 mg of sodium per serving – not to mention fabulous historical significance (it was the first raisin bran ever) – its small flakes have an appealing texture and hearty bran taste. I add extra raisins to mine to make it perfect.
MEAT & MEAT-FREE ALTERNATIVES

Before Meniere's, I was someone who ate a lot of soy-based TVP (fake meat) products. Most of these are marketed as being supremely healthy – as opposed to evil meat – but typically contain enough sodium to choke a horse. If you're looking for low-sodium meat-free alternatives, I highly recommend plain tofu and the many varieties of tempeh now available.  You'll find both in the refrigerated section on the produce aisle.  If you don't see them, ASK!
As far as meat goes, most meats are naturally low in sodium.  Chicken, beef, pork, lamb and most fish all make fine low-sodium choices when untreated.  Note that I said UNTREATED.  Whenever meat is processed, salt may be added for flavor.  Sometimes this is obvious, other times it's sneaky.  When purchasing turkey, for instance, check and double-check labels to make sure your bird has not been plumped up with broth.  These salty injections render low-sodium fowl FOUL.  Get it?  Unless you're raising your own meat, you cannot be too careful.  Always check labels and inquire.
Most commercially processed meats are sadly verboten.  Sausage?  No way.  Hot dogs?  Hah!  Fortunately when it comes to bacon, there are alternatives. As stated, faux bacon (or fakon) is not really a viable option due to its sodium content. There are however several brands of low sodium bacon that are acceptable. If you're willing to make your own (and really it's not hard) I also have a great recipe for Salt Free Homemade Sausage Patties.
---
Like most things in life, staying healthy and maintaining sanity on this diet is all about motivation. It's up to you. No one can put food in your mouth three times a day from now till the grave; it's your responsibility. So make yourself, your health, and your happiness a priority. It's all a matter of getting off your duff and getting out there, visiting local shops and seeing what's available. It can be exhausting going up and down the aisles looking at all of the food, but it can also be rewarding – think of how giddy you'll be when you find something else you can actually eat! So get out there, and start living.
---