This homey Jewish classic has been a favorite of mine for years, but traditional recipes are high in both fat and sodium. This recipe, adapted from Vegetarian Celebrations by Nava Atlas, is simply perfect. All of the taste of the original with none of the guilt!
Serves 8.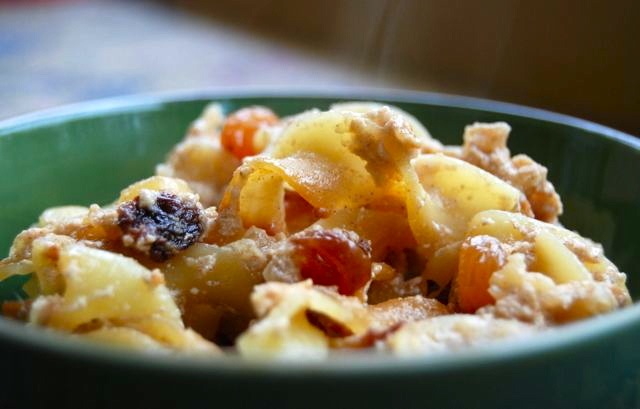 SODIUM CONTENT: 126 mg per serving
INGREDIENTS
1/2 lb. wide egg noodles
1 lb. part-skim ricotta cheese
16 oz. can crushed pineapple, drained
2/3 c. dark or golden raisins
1 medium sweet apple, peeled, cored and grated
2 T. unsalted butter
1/2 c. firmly packed brown sugar
1 t. pure vanilla extract
1 t. ground cinnamon
DIRECTIONS
Preheat oven to 350 degrees. Lightly grease a 9- x 13-inch baking pan and set aside.
Bring a pot of water to boil over high heat. Add noodles and cook according to package directions. Drain. Place noodles into a large mixing bowl, add remaining ingredients and stir to combine. Transfer mixture to the prepared baking pan. Place pan on middle rack in oven and bake 45 minutes, until top begins to brown. Remove from oven and let stand 15 minutes before serving.