ALL LOW SODIUM. ALL THE TIME!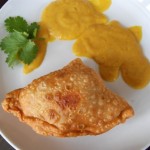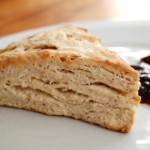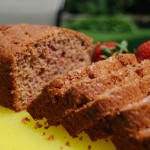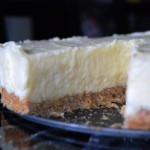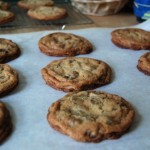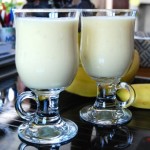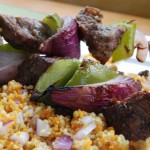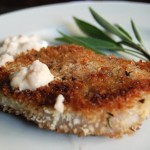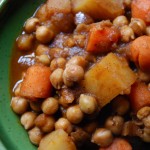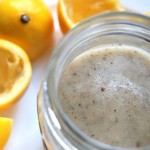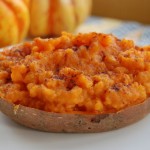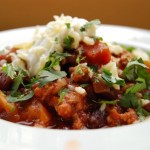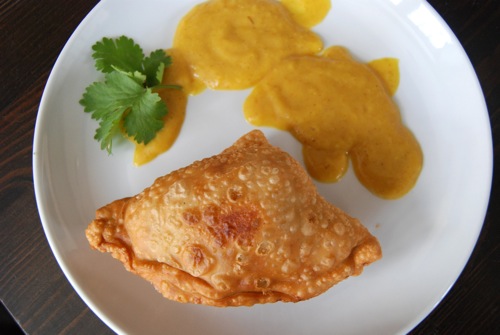 low sodium appetizers & snacks
Beef Pasties
Cajun Popcorn
Citrus-Marinated Shrimp Cocktail
Fore River Sanctuary Samosas with Dipping Sauce
Fried Tofu with Tangy Dipping Sauce
Glazed Balsamic Chicken Wings
Homemade Energy Bars $
Hummus
Homemade Granola Bars
Lemony Herbed Chicken Wings
Low Sodium Egg Rolls
Low Sodium Refrigerator Pickles
Mushroom-Swiss and Jalapeno-Swiss Quesadillas
Popcorn
Salt-Free Snack Mix
Samosas with Spicy Mango Puree
Sinfully Delicious Low-Sodium Deviled Eggs $
Soft Pretzels
Stuffed Mushrooms
Sweet Potato Crisps
Sweet and Spicy Mixed Nuts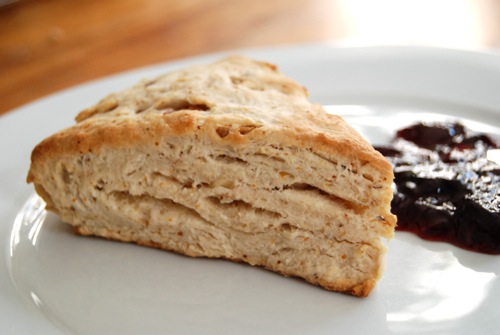 low sodium biscuits, muffins & scones
Almond Joyful Muffins $
Apple, Banana & Carrot Muffins
Apple Walnut Scones
Bakery Style Muffins
Banana Double Chocolate Chip Muffins
Carrot Bread $
Carrot Muffins
Crumb-Topped Mango Coconut Muffins
Glazed Banana Scones with Crystallized Ginger
Jumbo Crumb-Topped Banana Nut Muffins
Maple Walnut Scones
Oatmeal Muffins
Orange Ginger Muffins with Chewy Cranberries $
Pineapple Muffins
Sweet Lil Corn Muffins
Sweet Potato Biscuits
Tuscan Lemon Muffins
Whole Grain Strawberry Corn Muffins
low sodium breads with yeast
Chocolate Frosted Doughnuts
Cinnamon Raisin Bread
Garlic Knots
Honey Oatmeal Wheat Bread
No-Salt-Added Egg Bagels
Onion-Cheese Focaccia
Overnight Banana-Nut Sticky Buns
Pizza Dough
Salt-Free Seeded Rye Bread
Simple Bread Rolls
Simple Sourdough Boule
Soft Pretzels
Soft White Sandwich Bread
Sticky Buns
Sweet Potato Cinnamon Rolls
Tomato Pie
low sodium quick breads
Best Ever Low-Sodium AND Vegan Banana Bread
Best Low-Sodium Banana Bread Ever!
Blueberry Lemon Cornbread
Carrot Bread $
Cinnamon Apple Bread $
Date and Nut Bread
Dick Logue's Low-Sodium Pumpkin Bread
Happy Herbivore's Fat Free Cornbread
Homemade Flour Tortillas
Irish Soda Bread
Orange Cranberry Bread
Popovers
Shhhh… Secret Chocolate Bread $
Strawberry Bread
Streusel-Topped Apple Cranberry Bread
Triple Lemon Quick Bread $
Yogurt Corn Bread
Zucchini Bread
low sodium breakfasts
Almond Joyful Muffins $
Apple Pancakes
Banana-Berry Smoothies
Banana Cake
Banana Coffee Cake with Chocolate Chip Streusel
Banana Smoothies
Basic Nutritious Frappe
Best Homemade Granola Yet
Blueberry Buckle
Blueberry Crumb Cake
Blueberry Smoothies
Brown Sugar Cinnamon Oatmeal
Chocolate Chip Coffee Cake
Chocolate Frosted Doughnuts
Double Mango Smoothies
French Toast
Gingerbread Pancakes
Golden Turmeric Granola $
Homemade Sausage Patties
Huevos Rancheros
Homemade Granola Bars
Kiwi-Banana Smoothies
Lemon Poppyseed Pancakes
Low Fat Low Sodium Crustless Vegan Quiche
Low Sodium Strawberry Souffle
Mango Banana Smoothies
Mango Smoothies
Maple Brown Sugar Granola
Mushroom Quiche
Noodle Kugel
Oven-Baked Apple Pancake
Orange Cornmeal Pancakes
Orange Smoothies
Overnight Banana-Nut Sticky Buns
Pancakes
Perfect Vegan Pancakes
Potato Pepper Bake
Pumpkin Pancakes
Pumpkin Spice Oatmeal $
Scrambled Eggs with Apples, Sage & Swiss
Scrambled Tofu
Sour Cream Coffee Cake
Sticky Buns
Super Easy Quiche
Sweet Potato Cinnamon Rolls
Sweet Potato Pancakes
Sunday Morning Waffles
Yogurt Parfaits
Yogurt Streusel Coffee Cake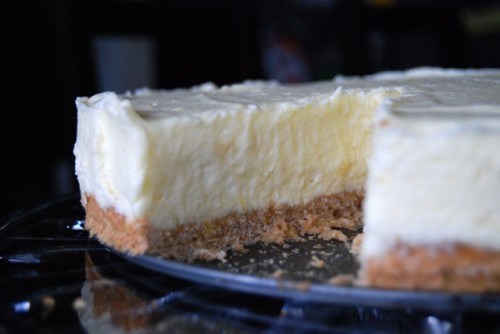 low sodium cakes & pies
Apple Cake
Banana Cake
Banana Coffee Cake with Chocolate Chip Streusel
Best Ever Low Sodium Birthday Cake
Blueberry Buckle
Blueberry Crumb Cake
Carrot Cake with Cream Cheese Frosting
Cherry Blueberry Pie
Chocolate Cake with Vanilla Buttercream Frosting
Chocolate Chip Coffee Cake
Chocolate Stout Cake
Coconut Pumpkin Pie
Denver Chocolate Pudding Cake
Double Chocolate Biscotti Bread
Easy Peach Tart
Frosted Lemon Cake
Gingerbread
Granola Cupcakes with Yogurt Cheese Frosting
Happy Birthday Cake
Hummingbird Cake
Jewish Apple Cake
Lemon Meringue Pie
Lemon Mascarpone Cheesecake
Lemon Poppyseed Cake
Low Sodium Apple Cider Shortcake
Momma Gerber's Chocolate Chip Applesauce Cake
Peanut Butter Brownie Pie
Peanut Butter Kandy Cakes
Pound Cake
Pumpkin Cupcakes with Cinnamon Frosting $
Pumpkin Pie
Raspberry Bars
Single Layer Cake with Bittersweet Fudge Frosting
Sour Cream Coffee Cake
Squash and Pear Pie
Strawberry-Apple Pie with Sweet Butter Cornmeal Crust
Strawberry Cake
Strawberry Shortcake
Sunshine Cake
Sweet Almond Cupcakes with Cinnamon-Fudge Frosting
Sweet Potato Pie
Vanilla Cupcakes: Moist, Foolproof, and DELICIOUS!
Vegan Chocolate Gingerbread
Yogurt Streusel Coffee Cake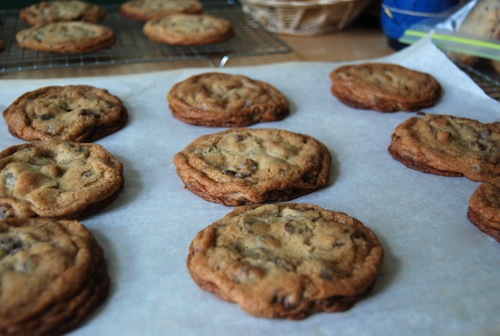 low sodium cookies
Almond Cookies
Almond Shortbread Thumbprints
Aunt Sherry's Oatmeal Cookies
Best Recipe for Gingerbread
Carrot Cookies
Chewy Chocolate M&M's Cookies
Chewy Oatmeal Raisin Cookies
Chewy Pumpkin Oatmeal Raisin Cookies
Chocolate Chip Cookies
Chocolate Drizzled Biscotti
Christy's Cookies
Cranberry-Almond Biscotti
Cranberry Brown Sugar Cookies
Double Dutch Chocolate Chip Cookies
Elfin Shortbread Bites
Grandma Verna's (Low Sodium!) Sugar Cookies
Heart of Hearts Cookies
Hershey's Chocolate Candy Cane Cookies
Hershey's Double Chocolate Cookies
Hornswaggling Good Cookies
Hot Cross Cookies $
Judy's Toffee Toppers
Jumbo Sugar Cookies
Kid Cookies
Lemon Coconut Cookies
Lemon Drops
Lemon Yogurt Cookies
Lori's Mom's Rugalach
Low Sodium M&M's Cookies
Low Sodium, Vegan Chocolate Chip Cookies that taste like the REAL THING!
Lucille's Lemony Sprinkles
Mexican Chocolate Cookies
Orange Cranberry Cookies
Peanut Butter Chocolate Chip Cookies
Peanut Butter Cookies
Peanut Butter Thumbprint Cookies
Pumpkin Cookies
Raspberry Bars
Snickerdoodles
Snowballs
Soft and Chewy Oatmeal Peanut Butter Chocolate Chip Cookies
Spice Cookies
Swedish Spritz Cookies
The Easiest, Yummiest, Butteriest, Butter-FREE! Lemon Cookies EVER.
Vermontsters
White Velvet Cut-Outs
Yummy Chocolate Chip Cookies – Vegan & Low-Sodium!
Zucchini Cookies, 2 ways!
low sodium desserts
Almond Butter Crunch
Apple Crisp
Apple Fritters
Apple-Walnut Blondies
Baked Butterscotch Pears
Baked Pears with Honey Almonds
Banana Bars
Banana Ice Cream with Chocolate Sauce
Blueberry Pudding Cake
Bratty Natty's Berry Bars
Chocolate Chip Cookie Dough Fudge
Chocolate Peanut Butter Fudge
Chocolate Peanut Butter Truffles
Coconut Truffles $
Divine Chocolate Chip Brownies
Dreena Burton's Cocoa Cookie Dough Balls
Dutch Oven Apple Pear Crisp
Fruit Pizza
Funnel Cake
Grandma's Old-Fashioned Peanut Butter Fudge
Guilt-Free Chocolate Cake: Low-Fat, Low-Sodium AND Vegan!
Homemade Caramel Apples
Homemade Granola Bars
Irresistibly Chewy Brownies
Jerry's Salt-Free Peanut Brittle
Karen's Apple Kugel
Lemon Bars
Mounds Bars
Peach Cobbler
Peanut Butter Fudge Brownies
Peanut Butter Swirl Brownies $
Pears in Wine
Pecan Turtle Squares
Pineapple Crisp with Brown Sugar, Ginger & Lime
Profiteroles
Pumpkin Bars with Cream Cheese Icing
Pumpkin Mousse
Pumpkin Pecan Bars
Pumpkin Whoopie Pies
Raspberry Bars
Red, White & Blueberry Tartlets
Sauteed Bananas
Spice Bars
Strawberries and Cream
Ultra Rich Rice Pudding
Vanilla Pudding
Vegan Rice Pudding
Whoopie Pies
Zingy Peppermints
Zucchini Brownies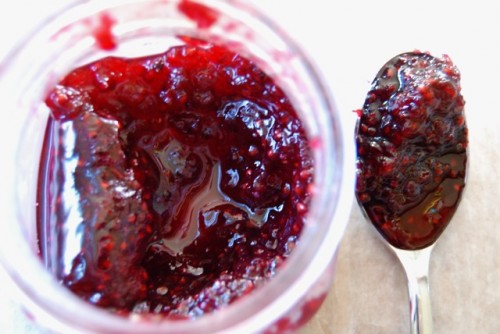 low sodium dips & condiments
Apple Butter
Apple Maple Drizzle
Apple Salsa
Asian-Inspired Low Sodium Marinade
Blackberry Sauce
Chunky Unsweetened Applesauce
Fall Fruit Ketchup
Fiery Pineapple Salsa
Fire Cider Vinaigrette $
Green Tomato Salsa
Homemade Blackberry Jam
Homemade Chocolate Shell Topping for Ice Cream
Homemade Cranberry Sauce
Homemade Guacamole
Homemade Honey Mustard
Homemade Hot Fudge
Homemade Low-LOW-Sodium Ketchup! $
Homemade Mayonnaise
Low Sodium Cocktail Sauce
Low Sodium Greek Marinade
Low Sodium Latin Marinade
Low Sodium Peach Salsa
Mango Salsa
Not-Just-Apples Sauce
Orange Cranberry Sauce
Pantry Pasta Sauce $
Pesto
Salt-Free Chili Seasoning
Sour Cream and Onion Dip
Spicy Lime, Cilantro and Garlic Marinade
Spicy Sweet & Tangy BBQ Sauce
Strawberry Salsa
Strawberry Sauce
Sweet Clementine Salsa $
Tomato Salsa
low sodium drinks
Banana & Chocolate-Covered Banana Milkshakes
Basic Nutritious Frappe
Banana-Berry Smoothies
Banana Smoothies
Blueberry Smoothies
Blueberry Milkshakes
Cherry Slushies
Christy's Cocktail
Cinnamon-Nutmeg Hot Chocolate
Donno's Mojitos
Double Mango Smoothies
Frozen Pineapple Fruit Juice Smoothies
Frozen Tropical Fruit Juice Smoothies
Ginger Lemonade
Island Smoothies
Jim's White Sangria
Kiwi-Banana Smoothies
Mango Banana Smoothies
Mango Smoothies
Orange Smoothies
Pineapple-Strawberry Smoothies
Sangria
Spiced Apple Cider with Clove Oranges
Swedish Glogg $
Sweet Milky Chai Tea
low sodium main courses – beef
Beef and Bean Burritos
Beef Bourguignon
Beef Pasties
Beef Tacos with Homemade Guacamole
Beef with Bok Choy
Beef with Pea Pods
Dirty Rice
Easy Spaghetti & Meatballs
Farmhouse Beef Stew
Lasagne
Low Sodium Shepherd's Pie
Pretty as a Pot Roast
Seared Sirloin Steaks with Garlicky Greens
Slow Cooker Harvest Stew
Slow Cooker Pot Roast
Spaghetti with Meat Sauce
Tacos Carne Asada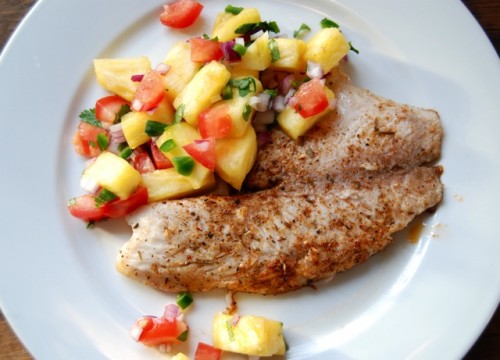 low sodium main courses – fish & seafood
Ahi Tuna with Grape Tomato Salsa
Baked Salmon
Healthy Fish & Chips
Mussels Marinara
Pasta with Cherry Tomatoes, Tuna and Lemon
Roasted Maple-Sesame Salmon & Green Beans $
Roasted Steelhead Trout with Grapefruit Sauce
Salmon Cakes
Salmon with Mango and Chickpea Salad
Salmon with Maple-Lemon Glaze
Savory Broiled Salmon
Scallops Fra Diavolo
Seafood Stew
Shrimp Creole
Shrimp Curry
Shrimp Etouffee
Shrimp Scampi
Southwestern Salmon
Spicy Tilapia with Pineapple-Pepper Relish
Tuna Fishcakes
Tuna Noodle Casserole
Tuna Pasta Salad with Broccoli and Sundried Tomatoes
low sodium main courses – lamb
Curried Lamb Chops and Apricots
Lamb Chops
Lamb Kabobs with Couscous
low sodium main courses – pork
Baby Back Ribs
Crispy Pork Medallions with Apple-Horseradish Sauce
Melissa Flood's Pulled Pork
Pork Chops with Pear Chutney
Pork Chops with Sauteed Apples and Shallots
Pork Loin with Potatoes & Apples
Roast Pork with Dried Plums
Stuffed Pork Chops
low sodium main courses – poultry
BBQ Chicken
Cashew Chicken
Chicken & Mushrooms in Beer
Chicken and Rice
Chicken and Sweet Potato Stir-Fry
Chicken, Corn & Black Bean Chili
Chicken Curry
Chicken Madrid
Chicken Tikka Masala $
Chicken Vindaloo
Crispy Chicken Tenders
Fiesta Chicken
Glazed Balsamic Chicken Wings
Grilled Chicken Patties
Grilled Lemon Chicken
Ground Turkey Sloppy Joes
Herb-Crusted Chicken Breasts
Honey-Glazed Chicken, Sweet Potato and Peach Skewers
Honey Mustard Chicken
Hunter's Chicken
Lemon-Herb Roast Chicken
Lemon-Rosemary Turkey Meatballs
Lemony Herbed Chicken Wings
Low Sodium Kung Pao Chicken
Low Sodium Spicy Sweet-and-Sour Chicken
Maple-Mustard Baked Chicken Thighs with Potato Wedges
One-Pot Chicken and Vegetables
Pan-Fried Chicken Cutlets with Garlicky Broccoli Rabe
Pan-Seared Chicken Thighs with Beer & Grainy Mustard Sauce
Red Wine Roast Chicken
Seasoned Turkey Burgers with Sauteed Mushrooms & Swiss
Simple Roast Chicken
Slow Cooked Chili Con Carne
Slow Cooker Chicken Stew
Slow Cooker Chicken Tagine
Slow Cooker Shredded Chicken in Peanut Sauce $
Spicy Yogurt Marinated Chicken
Tagine of Chicken and Chickpeas
Tandoori Chicken
Tequila Chicken
Tropical Chicken Salad
Turkey and Wild Rice Stuffed Peppers
Turkey Meatloaf with Roasted Garlic Mashed Potatoes
Turkey Meatloaf with Sautéed Veggies and Cilantro $
Turkey Stew
Two Bean Turkey Chili with Oven-Baked Potatoes
White Wine Roast Chicken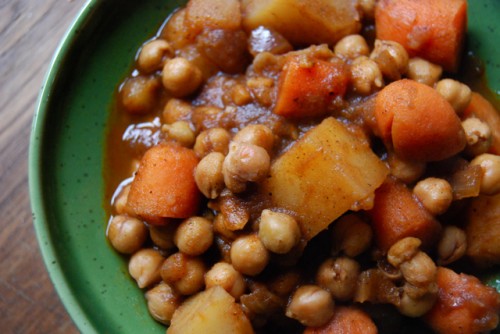 low sodium main courses – vegan & vegetarian
Amazing Veggie Casserole with Tofu Topping
Barbequed Tempeh
Cauliflower Curry
Cauliflower, Tomato, Spinach & Chickpea Curry $
Cheesy Baked Pasta with Spinach and Tomatoes
Coconut Cauliflower Curry
Coconut Collards with Sweet Potatoes and Black Beans
Coconut Lentil Stovetop Stew
Creamy Mac and Cheezeburger Bake
Crustless Spinach Pie
Curried Winter Vegetable and Tofu Stew
Dianne's Eggplant Parmesan with Roasted Red Pepper Sauce
Eggplant Parmesan
Ethiopian-Style Chickpea Stew
Falafel with Tzatziki
Farfelle with Roasted Asparagus
Fried Tofu with Tangy Dipping Sauce
Gorgonzola Portobellos
Hearty Vegetable Stew
Hot Tamale Pie
Lemon Pesto Rice with Portabello Mushrooms
Lentils and Rice
Linguine with Eggplant and Sundried Tomatoes
Low Fat Low Sodium Crustless Vegan Quiche
Low-Sodium Pineapple Fried Rice
Low-Sodium Spaghetti with Meatless Meatballs
Low-Sodium Veggie Burgers
Macaroni and Cheese
Make-Your-Own Veggie Burgers
Meaty Portabella Burgers and Fries (Fat Free, Low Sodium and Vegan too!)
Mexican Brown Rice & Beans
Moroccan-Spiced Sweet Potato and Chickpea Stew
Mushroom, Carrot, and Kale Coconut Curry $
Mushroom Quiche
Mushroom-Swiss and Jalapeno-Swiss Quesadillas
Mushroom Swiss Stuffed Delicata Squash $
Pasta with Plum Tomatoes, Mushrooms and Tempeh
Pasta with Sauteed Spinach and Mushrooms
Pennsylvania Dutch Potpie
Perfect Pancakes – No Eggs, No Dairy, No Problem!
Pesto Stuffed Shells
Pizza
Quinoa with Mixed Veggies and Cilantro Peanut Pesto
Ratatouille
Refried Beans in 2 Minutes Flat (Low-Sodium/Fat Free!)
Roasted Eggplant Salad with Lemon, Parsley, and Walnuts $
Root Vegetable Ragout
Sesame Tofu with Sauteed Green Beans
Six Layer Dinner
Slow Cooker Apple Tempeh Chili $
Slow Cooker Cabbage and Winter Veggie Stew $
Slow Cooker Cilantro Potato and Pea Curry
Slow Cooker Irish Bean and Cabbage Stew
Slow Cooker Lentil and Quinoa Chili
Slow Cooker Split Pea Soup
Slow Cooker Sweet Potato-Black Bean Chili
Slow Cooker Thai Red Curry
Slow Cooker Yellow Split Pea Soup $
South Indian Style Veggie Curry
Southwestern Hoppin' John Stew $
Spicy Chickpea Tacos with Arugula
Spicy Red Lentil Dal with Winter Vegetables
Spicy Sauteed Asparagus with Whole Wheat Spaghetti
Stuffed Acorn Squash
Stuffed Shells with Spinach and Parsley
Summer Vegetable Stew
Super Easy Quiche
Super Yummy Meatless Meatloaf (Low Sodium & Vegan, too!)
Suzanne's Vegan Chili
Suzanne's Yummy Quinoa with Sauteed Veggies
Sweet Potato & Black Bean Burritos
Sweet Potatoes Stuffed with Chili
Tasty Lentil Tacos
Tempeh Tikka Masala $
Ten Minute Thai Noodles
Thai Pasta Salad
The Beauty of Baked Tofu
Tofu and Veggie Stir-Fry
Tofu Sloppy Joes
Tofu Stroganoff
Tomato Pie
Vegan Lasagna
Vegetarian Black Bean Chili
Vegetarian Chili
Vegetarian Lasagne
Vegetarian Refried Beans
Veggie Baked Ziti
Zucchini Cakes
low sodium salads & dressings
All Hail the King of Low Sodium Salads: CAESAR
Asian Cucumber Salad $
Asparagus Salad with Goat Cheese
A Taste of Summer: Corn, Pepper and Avocado Salad
Chickpea and Raisin Salad
Cider Vinaigrette
Cinco de Mayo Salad $
Classic Potato Salad, Low Sodium Style!
Corn Salad
Corn Salad with Jalapenos and Lime
Curried Tofu Salad
Edamame Salad with Corn and Cranberries
Egg Salad
Fire Cider Vinaigrette $
French Dressing
Fruity Carrot Slaw
Garlic Potato Salad
Homemade Croutons
Honey Mustard Dressing
Italian Dressing
Low Sodium Meyer Lemon Vinaigrette
Low-Sodium Red, White, and Blue Potato Salad
Mixed Baby Greens with Balsamic Vinaigrette
My Favorite Salad Bar Salad
Orchid Salad
Potato Salad
Red and Orange Salad
Red Wine Vinaigrette
Roasted Beet Salad with Chili-Lime Vinaigrette
Roasted Eggplant Salad with Lemon, Parsley, and Walnuts $
Salad Greens with Oranges and Strawberries
Salad Nicoise
Sesame Chicken Couscous Salad
Sesame Ginger Dressing
Simple Autumn Salad
Southwestern Pinto Bean Salad
Spicy Sweet Pickling Cucumber Salad
Spinach Salad with Warm Maple Dressing
Spring Greens with Maple-Balsamic Vinaigrette
Strawberry Vinaigrette
Sweet Potato Salad
Tabouleh
Tangy Apple-Carrot Salad with Cider Vinaigrette
Tea Room Dressing
Thai Pasta Salad
The BEST Sweet & Tangy Coleslaw with Jalapeno and Lime
Three Bean Salad with Barley
Tomato Basil Vinaigrette
Tomato-Cucumber Salad
Tomato, Mozzarella & Basil Salad
Tropical Chicken Salad
Tuna and White Bean Salad
Tuna Pasta Salad with Broccoli and Sundried Tomatoes
Veggie Pasta Salad with Zesty Italian Dressing
Waldorf Salad
Warm Asian Slaw
Warm Potato Salad with Spinach
Yam and Apple Salad
low sodium sandwiches
Barbequed Tempeh
Beef and Bean Burritos
Egg Salad
Falafel with Tzatziki
Grilled Chicken Patties
Grilled Swiss Cheese Sandwiches
Ground Turkey Sloppy Joes
Make-Your-Own Veggie Burgers
Meaty Portabella Burgers and Fries (Fat Free, Low Sodium and Vegan too!)
Melissa Flood's Pulled Pork
Mexican Brown Rice & Beans
Mushroom-Swiss and Jalapeno-Swiss Quesadillas
Refried Beans in 2 Minutes Flat (Low-Sodium/Fat Free!)
Seasoned Turkey Burgers with Sauteed Mushrooms & Swiss
Sweet Potato & Black Bean Burritos
Tofu Sloppy Joes
Tropical Chicken Salad
Vegetarian Refried Beans
low sodium side dishes
Apple Dressing
Apple Walnut Wheat Stuffing
Asparagus with Lemon Broth
Baked Spinach and Pea Risotto
Baked Sweet Potato and Apple Slices
Basque Potatoes
Buttered Beets
Butternut Squash with Brown Sugar and Walnuts
Candied Apple Slices
Carrots with Indian Spices
Colcannon
Couscous Salad
Creamy Twice-Baked Potatoes
Curried Butternut Squash
Dianne's Braised Kale with Sesame Seeds
Dirty Rice
Fingers and Sweets
Five Spice Fried Rice
Fore River Sanctuary Samosas with Tangy Mango Dipping Sauce
Fried Green Tomatoes
Fried Sweet Plantains $
Garlic-Rosemary Roasted Fingerling Potatoes
Garlic Steamed Squash
Homemade Baked Beans in an INSTANT! $
Karen's Apple Kugel
Latkes
Lentils and Rice
Lentils with Garlic, Fennel, and Basil $
Low-Sodium Pineapple Fried Rice
Low Sodium Potato Salad
Maple Stuffed Sweet Potatoes
Mashed Sweets
Mexican Brown Rice & Beans
Mushroom Barley Pilaf
Mushroom Rice
Mushrooms with White Wine and Shallots
New Potatoes and Peas with Mustard Glaze
Noodle Kugel
Orzo and Rice Pilaf with Vegetables
Oven-Roasted Peppers
Pan-Roasted Winter Vegetables
Peppery Swiss Chard
Polenta with Fresh Mushrooms
Potato Pepper Bake
Potatoes & Kale with Spicy Garlic-Infused Oil
Refried Beans in 2 Minutes Flat (Low-Sodium/Fat Free!)
Roasted Beets
Roasted Butternut Squash & Shallots
Roasted Butternut Squash with Rosemary and Lime
Roasted Eggplant Salad with Lemon, Parsley, and Walnuts $
Roasted Green Tomatoes
Roasted Orange-Glazed Acorn Squash
Roasted Winter Squash $
Salt-Free Holiday Dressing
Sauteed Spinach with Shallot and Garlic
Scalloped Potatoes
Seasoned Roasted Potatoes
Southwestern Rice Pilaf
Sticky Caramelized Sweet Potato Spears
Stir Fried Bok Choy
Stir-Fried Cabbage and Noodles
Sundried Tomato Couscous with Pine Nuts and Garlic
Sweet & Savory Kale with Apples and Cranberries
Sweet and Spicy Brussels Sprouts
Sweet Potato Salad
Tabouleh
Tangy Carrots
Three Bean Salad with Barley
Ultra Creamy Buttermilk Mashed Potatoes
Vegetable Fried Rice
Vegetarian Refried Beans
Warm Asian Slaw
Warm Asparagus Salad
low sodium slow cooker meals
Chicken & Mushrooms in Beer
Pork Loin with Potatoes & Apples
Pretty as a Pot Roast
Slow Cooked Chili Con Carne
Slow Cooker Apple Tempeh Chili $
Slow Cooker Bean & Barley Soup
Slow Cooker Beef and Beer Stew
Slow Cooker Cabbage and Winter Veggie Stew $
Slow Cooker Chicken Stew
Slow Cooker Chicken Tagine
Slow Cooker Cilantro Potato and Pea Curry
Slow Cooker Harvest Stew
Slow Cooker Irish Bean and Cabbage Stew
Slow Cooker Lentil and Quinoa Chili
Slow Cooker Minestrone Soup (Low Sodium + Vegan!)
Slow Cooker Pot Roast
Slow Cooker Shredded Chicken in Peanut Sauce $
Slow Cooker Split Pea Soup
Slow Cooker Sweet Potato-Black Bean Chili
Slow Cooker Thai Red Curry
Slow Cooker Yellow Split Pea Soup $
Smoky Slow-Cooker Lentil-Vegetable Soup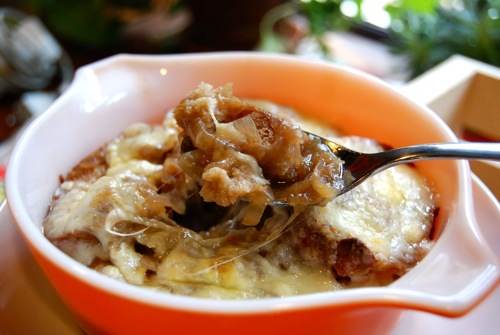 low sodium soups, stews & chilis
Autumn Vegetable Soup
Black Bean Vegetable Soup
Butternut Squash Soup
Cauliflower Soup
Chicken, Corn & Black Bean Chili
Chicken Soup with Wild Rice and Mushrooms
Chunky Tomato, Potato & Kale Soup $
Coconut Lentil Stovetop Stew
Corn and Potato Chowder
Curried Cabbage Soup
Curried Vegetable Soup
Curried Winter Vegetable and Tofu Stew
Ethiopian-Style Chickpea Stew
Farmhouse Beef Stew
French Onion Soup
Guatemalan Chicken Soup
Hearty Vegetable Stew
Homemade Turkey Broth
Homemade Vegetable Stock
Italian Wedding Soup
Minestrone Soup
Moroccan-Spiced Sweet Potato and Chickpea Stew
Mulligatawny Soup
Mushroom Soup with Orzo
New England Fish Chowder
Old Fashioned Chicken Noodle Soup
Onion Soup
Potato and Cheese Chowder
Pumpkin Lentil Soup $
Pumpkin Soup
Roasted Garlic Soup with Potatoes, Fennel and Thyme
Roasted Butternut Squash Soup $
Seafood Stew
Slow Cooked Chili Con Carne
Slow Cooker Bean & Barley Soup
Slow Cooker Beef and Beer Stew
Slow Cooker Chicken Stew
Slow Cooker Harvest Stew
Slow Cooker Lentil and Quinoa Chili
Slow Cooker Minestrone Soup (Low Sodium + Vegan!)
Slow Cooker Split Pea Soup
Slow Cooker Sweet Potato-Black Bean Chili
Slow Cooker Yellow Split Pea Soup $
Smoky Slow-Cooker Lentil-Vegetable Soup
Southwestern Hoppin' John Stew $
Spinach and Potato Soup
Summer Vegetable Stew
Sweet Potato and Squash Soup
Thai Curry Vegetable and Tofu Soup
Tofu and Rice Soup
Tofu Soup
Turkey Noodle Soup
Turkey Stew
Vegetarian Black Bean Chili
Vegetarian Chili
White Bean Chicken Soup
Wonton Soup
Yellow Split Pea Soup
Zucchini Soup