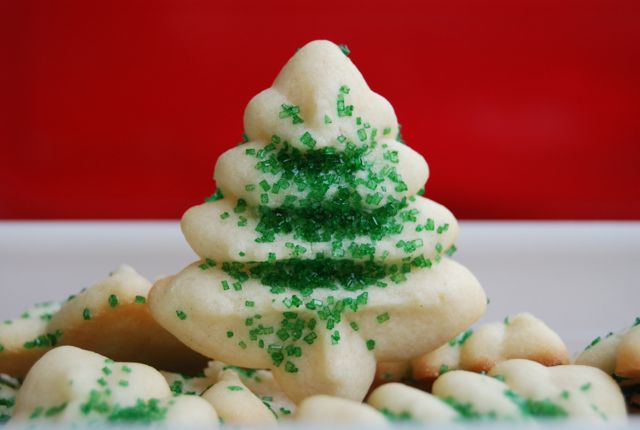 It's the most wonderful time of the year…
time for the THIRD annual Daily Dish Holiday Bake-Off!!
Do you have a favorite festive cookie or candy you would like to share with the world? 
Then send me your recipe!!
Although this site is devoted to low sodium cooking, your entry need NOT be salt free. All you need to do is THINK DELICIOUS and let me handle the rest!  Check these out for inspiration!
To make a submission, email me: christy at thedailydish dot us. Write "Holiday Bake-Off" in the subject line and be sure to include not only the recipe title, but list of ingredients and step-by-step instructions.
Entries will be accepted now through this coming Friday, December 16th.
Recipes will be judged on deliciousness (75%) and gift-ability (25%) and winners will be selected as best representative of the holiday genre. Annual Bake-off winners will receive a fabulous gourmet chocolate prize AND the honor of having their recipe featured here on the Daily Dish next week!
So what are you waiting for?? SEND ME YOUR RECIPE NOW! and GOOD LUCK!