My daughter requested these for her class tomorrow, so I'm taking the easy route and making this my recipe of the day. The trick here is to start with butter and eggs at room temperature and to under bake the cookies slightly to keep them soft. If you prefer your cookies crisp, just increase the baking time.
Yields 4 1/2 dozen cookies.
SODIUM CONTENT: 3 mg per serving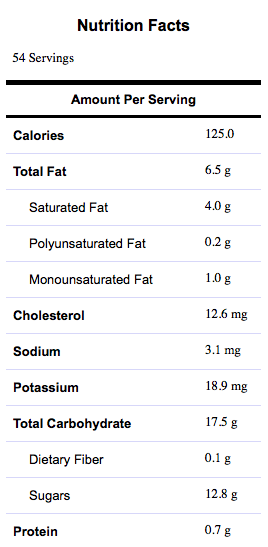 INGREDIENTS
1 c. (2 sticks) unsalted butter, softened
3/4 c. sugar
3/4 c. brown sugar
1 T. pure vanilla extract
1 egg
1 T. Featherweight sodium-free baking powder (available at Whole Foods and online)
2 1/4 c. all-purpose flour
2 1/2 c. semisweet chocolate chips
DIRECTIONS
Preheat oven to 375 degrees.
Cream the butter with the sugars in a large mixing bowl. Add the vanilla and egg and mix well. Stir in the baking powder, then the flour. Last, mix in the chocolate chips. Drop the batter by rounded teaspoonfuls onto a ungreased baking sheet. Place sheet on middle rack in oven and bake 8-9 minutes. Remove from oven and transfer to wire rack to cool fully. Store in an airtight container as soon as cookies are cool to touch.