Hope you enjoyed a relaxing Labor Day weekend! We had company in town, and between that & my daughters returning to school yesterday, it feels like I'm just now catching up. Time for something fast!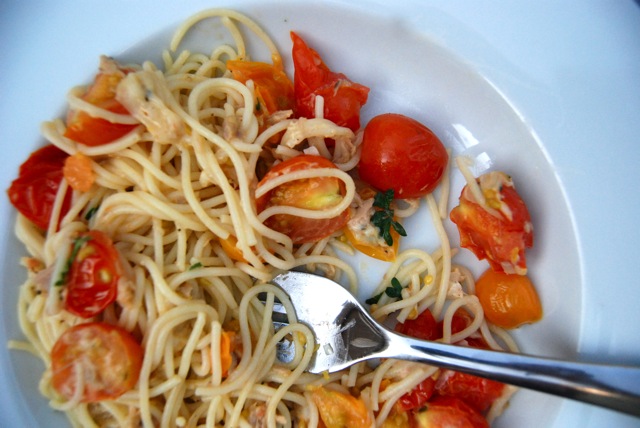 Thanks to our garden, we've had a surplus of cherry tomatoes this summer. We planted both red & yellow and although the red are good, the yellow are THE BEST TOMATOES I'VE EVER EATEN. Sorry for the shouting, but my goodness. Each & every one has been sweet and crisp and perfect. Anyway, now that school's in, it may feel like summer's over. This morning in Portland, for instance, it's about 60 degrees and raining. But in truth there are still 2 weeks until fall and plenty of tomatoes left to harvest. This recipe is a great segue between the seasons. It's hearty and healthy, yet thanks to the tomatoes and lemon, it's also light and sunny and refreshing. It tastes great the first day and is even better the next (I love leftovers). And if you're anything like me (bulk food shopper/stockpiler extraordinaire) you may already have everything on hand.  BONUS: 20 minutes start to finish!
No-salt-added tuna is sold readily in supermarkets, typically alongside the regular canned tuna, occasionally on the "natural foods" aisle.  In a real pinch, you can use regular (read: salted) tuna. After draining, place the fish in a fine-mesh sieve under cold running water and rinse it thoroughly. You'll be able to remove a lot of the sodium this way.  Second, I recently found BelGioioso Freshly Shredded Parmesan Cheese has only 45 mg sodium per tablespoon!! Waaaaaaay lower than most on the market. Here in Maine, I've seen it not only in the specialty cheese sections of my local supermarkets, but even at BJs wholesale club.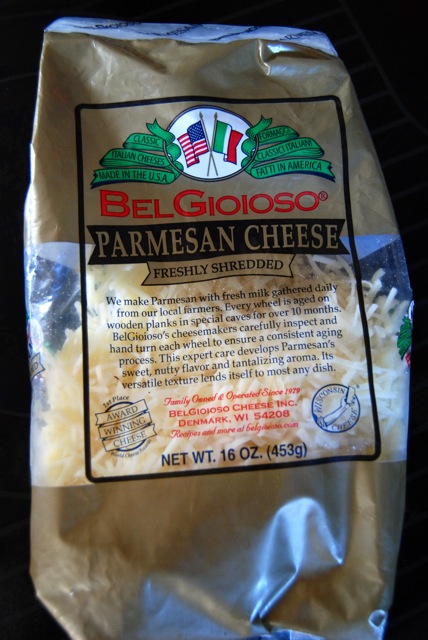 Inspired by Fine Cooking magazine.
Yields 4 servings.
SODIUM CONTENT: 106 mg per serving
INGREDIENTS:
1 lb. pasta, your choice
3 T. unsalted butter
4 c. cherry tomatoes, halved
2 cloves garlic, minced
1 6-oz. can no-salt-added tuna in water, drained
grated zest of one lemon
juice of one lemon
3 T. grated Parmesan cheese
1 T. chopped fresh parsley
freshly ground black pepper to taste
DIRECTIONS:
Cook pasta according to directions. Drain, leaving a tiny bit of water in the bottom of the pot.
Melt the butter in a large saute pan over medium heat. Add the tomatoes and garlic and cook, stirring, 3 minutes. Add the tuna and lemon juice and cook, stirring, 2 minutes. Remove pan from heat. Add contents to the pot of pasta, along with the grated lemon zest and Parmesan cheese. Sprinkle with the chopped parsley and season to taste with freshly ground black pepper. Serve immediately.