A creamy, addictively delicious dressing perfect for salads, sandwiches, grilled meat, chicken tenders (see my fantastic recipe!) and more. Best part? It's so low in sodium, you can pour it on!
Yields 1 cup or (16) 1 tablespoon servings.
SODIUM CONTENT: scant trace per recipe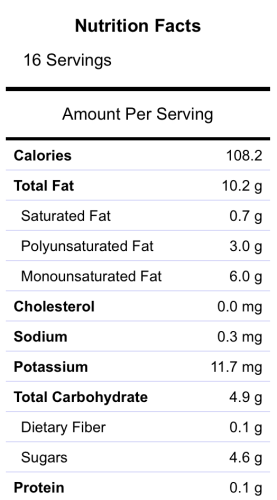 INGREDIENTS
3/4 c. vegetable oil
1/4 c. white distilled vinegar
1/4 c. honey
1/3 c. finely diced onion
2 t. ground mustard
DIRECTIONS
Place all ingredients into a blender or food processor and pulse until smooth. Serve immediately or store in an airtight container until serving. If refrigerated, whisk or shake well before use.