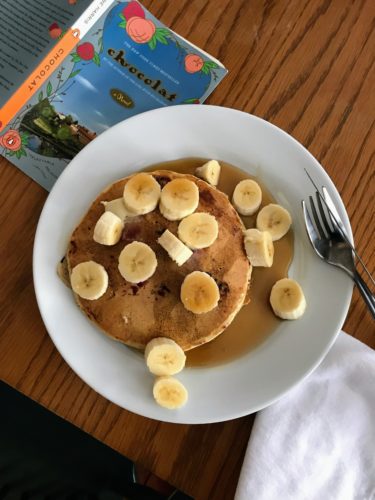 I'm a maple junkie, but these light, fluffy pancakes are so good, you may even pass on the syrup.
Serves 4.
SODIUM CONTENT: 48 mg per serving
INGREDIENTS
2/3 cup white whole-wheat flour
2/3 cup cornmeal
1 tablespoon sodium-free baking powder
1/4 cup sugar
3 tablespoons orange juice
1 1/2 teaspoons grated orange zest
1 cup low-fat milk
1 large egg white
DIRECTIONS
Stir together all ingredients in a medium bowl.
Heat a nonstick griddle or medium skillet over medium-low heat. Pour spoonfuls of batter onto the heated griddle. When pancakes have bubbled on top and are nicely browned on bottom, about 2 minutes, flip over and cook 2 minutes more. Transfer cooked pancakes to a plate.
Repeat with remaining batter. Serve immediately.