Welcome to The Daily Dish 3rd Annual Holiday Bake-Off!
Hershey's Candy Cane Kisses. I hadn't heard of them before this year's bake-off, but judging from reader response I'd say they're POPULAR. Not only did I receive multiple recipes with them, but when I went to pick some up I had to scour multiple stores to find just ONE LONE BAG.
One taste and I understood. These seasonal kisses are scrumptious! Loaded with peppermint flavor, they melt in your mouth – and in the case of these cookies, also on your hands, into the cookies, and so on. Rather than pick a single winner, I've decided to send prizes to all "candy cane" entrants – so congrats! You know who you are. LOL. Today's recipe was adapted from Hershey's Recipe Collection.
Yields about 4 dozen cookies.
SODIUM CONTENT: 11 mg per cookie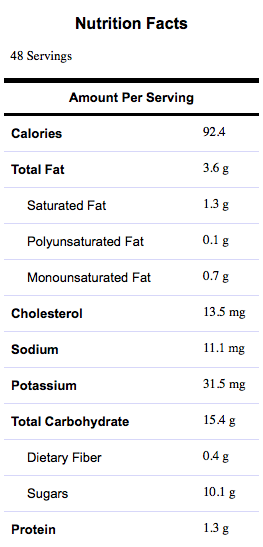 INGREDIENTS:
48 Hershey's candy cane kisses
1/2 c. (1 stick) unsalted butter
3/4 c. sugar
3/4 c. brown sugar
1 t. pure vanilla extract
2 eggs
1 T. milk
2 1/4 c. flour
1/3 c. cocoa
2 t. Ener-G sodium free baking soda
DIRECTIONS:
Preheat oven to 350 degrees. Get out two baking sheets and set aside.
Unwrap the kisses and set aside.
Beat the butter, sugars and vanilla in a large mixing bowl. Add the eggs and beat well.
In another mixing bowl, whisk together the flour, cocoa and baking soda. Add to the wet mixture, a little at a time, beating until well incorporated.
Shape dough into 1-inch balls (a small ice cream scoop works wonderfully here) and place on ungreased cookie sheet. Place sheet on middle rack in oven and bake 10 minutes. Remove sheet from oven and gently press a candy cane kiss into the center of each cookie. Transfer cookies to a wire rack to cool.
Store in an airtight container.