Welcome to The Daily Dish 3rd Annual Holiday Bake-Off!
If you love peanuts, you're gonna LOVE today's prize-winning recipe! Fabulously crunchy and free from guilt (at least partially), this is the best peanut brittle I've ever had.
Kelly S. writes: When I was a young girl we had a family friend who would deliver a huge tray of cookies with a bag of homemade peanut brittle in the middle. I couldn't wait for that peanut brittle!! When I was out on my own I asked Jerry Jenkins for the recipe. He has since passed away but every year when people are asking me, "Where's my peanut brittle?" I know that I have done him proud.
This salt-free version of Jerry's original recipe is absolutely addictive. If you've never made peanut brittle before, you'll need a candy thermometer, a couple jelly roll pans (or sided cookie sheets) and a 3-quart saucepan. Oh! And of course a SPOON, because you'll be stir-stir-stirring your way to sweetness. Be sure to prep your ingredients before starting, because the process moves along quickly.
Yields roughly 100- 2-inch pieces.
SODIUM CONTENT: 4 mg per piece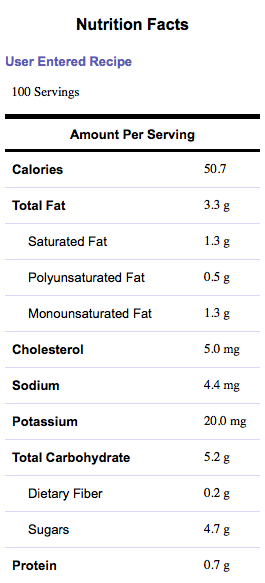 INGREDIENTS:
1 c. light corn syrup
1/2 c. water
1 c. sugar
1 c. (2 sticks) unsalted butter
2 c. unsalted peanuts
2 t. Ener-G sodium free baking soda
DIRECTIONS:
Grease 2 jelly rolls pans with unsalted butter and set aside.
In a 3-quart saucepan, combine the corn syrup, water and sugar. Bring to a boil over medium heat, stirring constantly with a metal spoon.
Use a candy thermometer to keep track of the temperature.
When the mixture reaches 212 degrees, add the 2 sticks of butter.
Keep stirring……………..
At 275 degrees, add 2 generous cups of unsalted peanuts.
Keep stirring……………..
At 300 degrees, immediately take off of heat and add the baking soda, mixing well.
Spread on the buttered jelly roll pans and set aside to cool.
Once cool, lift solid sheet of brittle from pan and break into pieces. Store in an airtight container.