Welcome to The Daily Dish 3rd Annual Holiday Bake-Off!
What bake-off would be complete without this Christmas classic? Today's prize-winning recipe comes from the lovely Cheryl K. and could not be easier. A simple sugar dough is assembled and chilled. Once cool, the dough is rolled out and baked. Finished cookies can be eaten plain or decorated as elaborately as you wish. Cheryl suggests coating each cookie with a thin layer of decorator's icing and sprinkling with colored sugar. If you're pressed for time, you can also roll the entire mass of dough into a log shape, chill securely in plastic, then cut and bake. Whichever way you shape them, they're delicious!
PS: See Cheryl's original post at her wonderful website: Crafty Lady Recipes!
Yields about 4 dozen cookies.
SODIUM CONTENT: 4 mg per cookie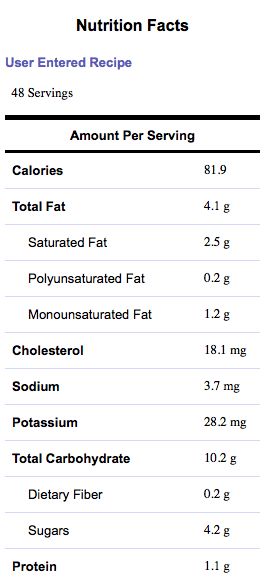 INGREDIENTS:
1 c. (2 sticks) unsalted butter
1 c. sugar
2 eggs, well beaten
1 t. pure vanilla extract
3 c. flour
1 1/2 t. cream of tartar
2 t. Ener-G sodium-free baking soda
DIRECTIONS:
In a large mixing bowl, blend together the butter, sugar, eggs and vanilla. Add the flour, cream of tartar & baking soda and mix well.
Divide the dough into two equal portions, wrap tightly in plastic and refrigerate for 30 minutes.
Preheat oven to 350 degrees.
Remove one portion of dough from the fridge. On an ungreased baking sheet, roll out dough to a thickness of about 1/8th inch. Cut out shapes using cookie cutters. Carefully remove excess dough, re-wrap and refrigerate.
Place baking sheet on middle rack in oven and bake 7-8 minutes, until edges are just beginning to turn golden.
Remove from oven and place on wire rack to cool. Repeat process with remaining dough.
Once cookies are cool, decorate as desired. Store in an airtight container.