Just in time for the mother of all holidays comes a low-sodium dessert worthy of a special occasion. This unique marriage of ingredients (matzoh and mascarpone?) gives birth to a cheesecake with the style of New York, but the consistency of a cloud. So light & fluffy it practically floats on air! It's luscious, lemony and decadent, yet not so rich you can't finish each & every delectable bite. And after one bite you'll agree — it's like cheesecake and lemon custard had a baby!
The ingenious crust comes courtesy of Sodium Girl, who cleverly concocted the graham cracker-esque bottom for a recent Passover pie. The filling, a recipe I found on Chef De Cuisine.com, calls for Mascarpone in lieu of cream cheese. I recommend BelGioioso Mascarpone, sold at many supermarkets and specialty stores, even in 3-packs at BJs Wholesale Club. Its smooth, buttery taste and texture is perfect here, and at only 5 mg sodium per tablespoon, it's the lowest in sodium I've yet to find.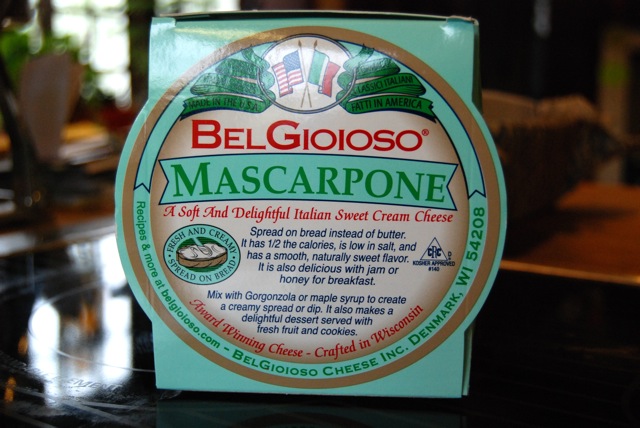 Yields 12 servings.
SODIUM CONTENT: 55 mg per serving
INGREDIENTS:
Crust:
5 unsalted matzoh (large cracker sheets) or 1 1/4 c. unsalted matzoh meal
1/2 c. brown sugar, packed
4 T. cold unsalted butter, cubed
5 T. cold water
2 t. orange marmalade
Filling:
1 1/2 c. sugar
2 T. cornstarch
1 c. freshly squeezed lemon juice (juice of 5 lemons)
1 T. unflavored gelatin
4 eggs, beaten
3 T. grated lemon zest (zest of 3 lemons)
16 oz. (1 lb.) mascarpone cheese
2 c. heavy whipping cream
DIRECTIONS:
Get out a 10-inch springform pan and set aside.
To make the crust, break the matzoh into pieces, place in a food processor and pulse into crumbs (if using matzoh meal, simply place into food processor). Add the brown sugar and whiz to combine. Add the cubed butter and pulse until the butter is finely distributed. Add the water, one tablespoon at a time, until the dough begins to form. Add the marmalade and pulse until dough comes together.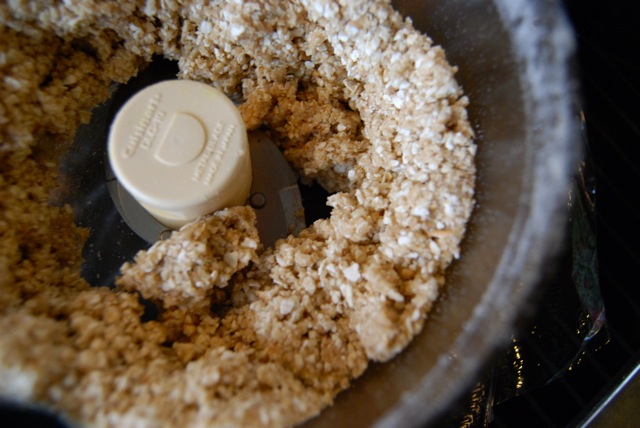 Remove dough, shape into a rough ball and wrap in clear plastic. Refrigerate 30 minutes.
Preheat oven to 325 degrees.
Once the dough has chilled, press evenly into the bottom of the springform pan. Place pan on middle rack in oven and bake 20 minutes. Remove from oven and place on wire rack; crust will harden as it cools. Cool at least 20 minutes before filling.
To make the filling, first dissolve the unflavored gelatin in 1/4 cup of the lemon juice and set aside.
Measure the sugar and cornstarch into a heavy-duty saucepan. Add the remaining 3/4 cup lemon juice and beaten eggs to the pan and whisk well. Place the pan over medium heat, and cook, stirring, until mixture thickens to a medium-thick consistency, roughly 5 minutes.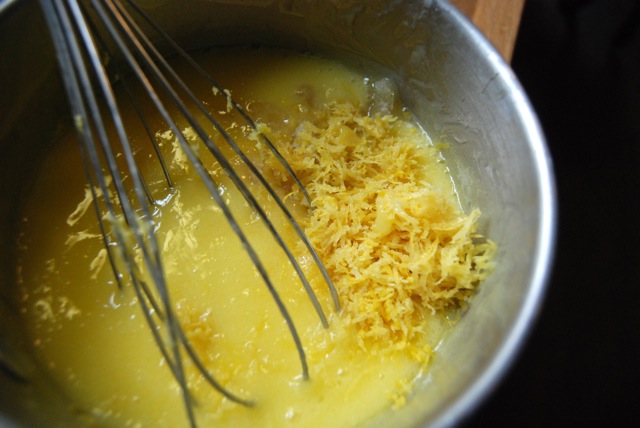 Remove pan from heat and stir in the gelatin and lemon zest. Transfer contents to a large bowl, and let cool at room temperature.
Once cool, whisk in mascarpone until smooth. In another bowl (or stand mixer) beat the whipping cream until stiff. Fold mascarpone mixture into the whipped cream.
Pour into the prepared springform pan and smooth top with spatula to even. Cover with plastic wrap and refrigerate for 4 hours.
Once cake has chilled completely, carefully run a small sharp knife along the edge of the inside cake pan rim to loosen cake. Release the sides of the pan and gently remove. Serve immediately, garnished with whipped cream, fresh berries and additional lemon zest, if desired.