These golden arcs are not the latest installation at MOMA.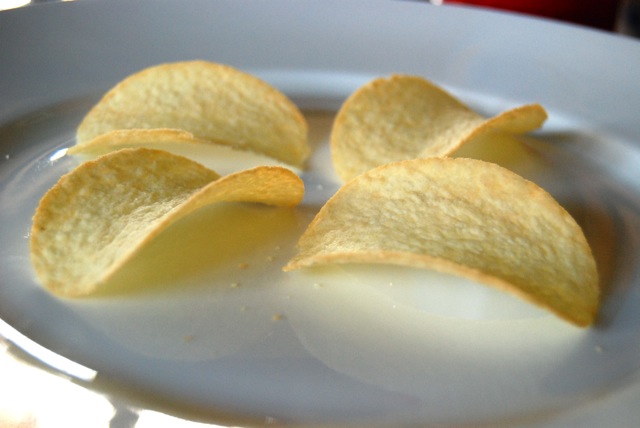 They are a vision, but they are not a dream.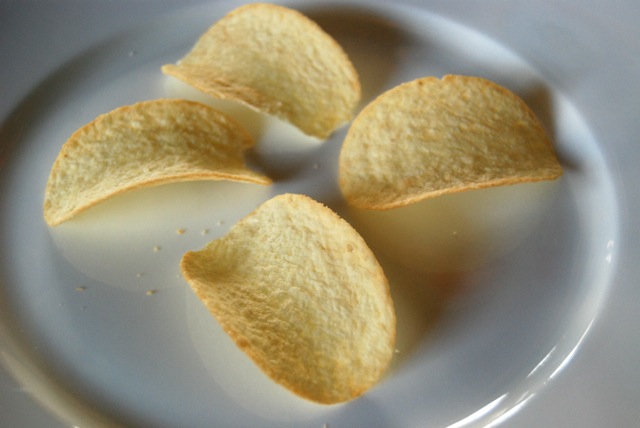 Life for snack-loving low sodium dieters just got better.
I've spent the past three days sick as a dog with very little appetite. Last night my husband asked if there was anything he could get for me. I weakly answered, "Orange juice, please." We were out of orange juice (of course), but in his infinite kindness he offered to run to the store for me. My husband returned with two cartons of OJ and a very special treat.  Lightly Salted Pringles.
It's been seven years this month since I was diagnosed with Meniere's disease and put on a low sodium diet.  SEVEN YEARS of saying no to salty snack food when all I wanted to do was say yes.
When my husband handed me those Lightly Salted Pringles above, I nearly cried.  Not only because they're delicious, but because they're proof that BIG TIME MANUFACTURERS ARE LISTENING TO US!!!!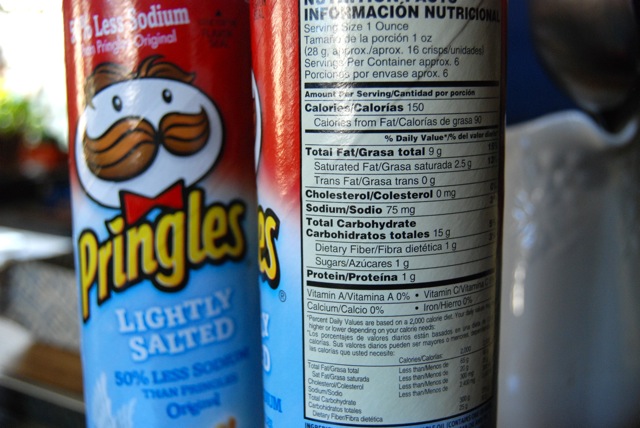 Just 75 milligrams of sodium per serving.  And that's not 2 or 3 chips, but a regular serving of 16!
I checked the Pringles website first thing this morning looking for more information on their Lightly Salted crisps, but wasn't able to find anything.  Is Portland, Maine a test market?  Did they send them JUST FOR MEEEE???!!!  I've written to ask for more information and will let you know as soon as I hear anything.  Until then, please visit local stores or contact Pringles directly for availability in your area.