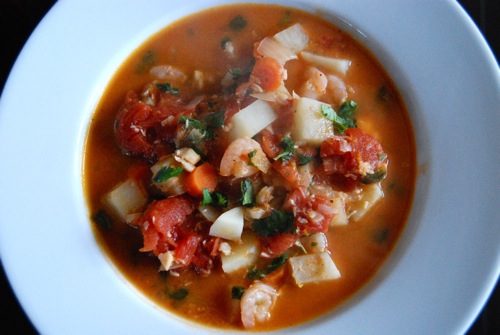 As humans we crave warmth, whether it's sunshine outside or a cozy fire within, and it's no surprise that most of us are EAGER! (all caps) for the return of spring.  It feels like I've been on the "soups, stews & slow cookers" tangent forever, and today, once again, there's a chill in my bones I can't seem to shake.  If you, like me, are looking for a way to warm from the inside out, this hearty stew is perfect.  Not only does it allow me to use my beloved Dutch oven, but it's a showcase for Maine seafood.  If you live far from the coast without easy access to fresh catch -no worries!  Simply substitute frozen, thawed fillets and shrimp.  This intoxicating tomato-based stew is filled with the earthy richness of carrots, potatoes, onions & garlic, the scent of the sea, a touch of citrus and the spicy southwestern kick of cilantro and spicy hot pepper.  What an amazing combination of flavors! One bite and you'll agree, it's a salt-free synergy far greater than the sum of its parts.  Serve it plain, or for added heft, spoon over steamed rice or couscous. Adapted from Prevention's Low-Fat, Low-Cost Freezer Cookbook.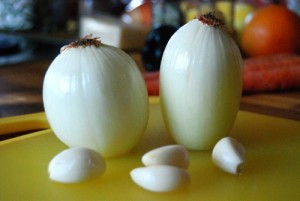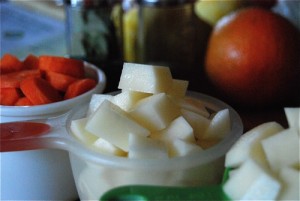 Yields 6 servings.
SODIUM CONTENT: 140 mg per serving
INGREDIENTS:
1 T. olive oil
2 small/medium onions, diced (about 1 1/2 c.)
4 cloves garlic, minced
1- 28-oz. can no-salt-added whole tomatoes, with juice
2 medium potatoes, peeled and diced (about 2 cups)
2 c. low sodium chicken broth
2 medium carrots, peeled and sliced (about 1 c.)
8 oz. white fleshed fish (such as haddock or cod), cut into 1-inch chunks
1 jalapeno or poblano pepper, cored, seeded and minced
1 large bay leaf
4 oz. small shrimp, peeled and cleaned
1/3 c. chopped fresh cilantro
1/2 t. grated orange zest
1/2 t. freshly ground black pepper
DIRECTIONS:
Heat the oil in a Dutch oven over medium-high. Add the onion and garlic and cook, stirring, 5 minutes, until soft but not brown.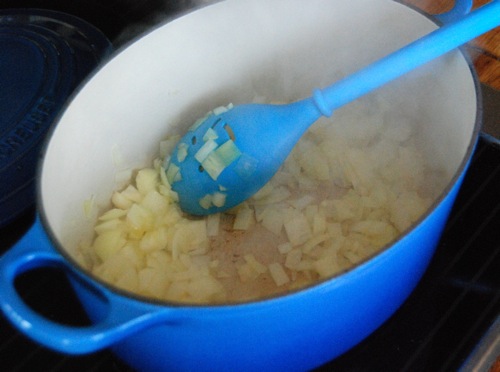 Add the tomatoes with juice, potatoes, chicken stock, carrots, fish, minced hot pepper and bay leaf, and stir to combine.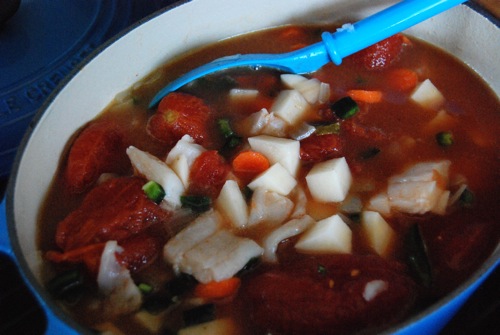 Place the lid on the pot and cook, stirring occasionally, 15 minutes. Add the shrimp, cilantro, orange rind and black pepper, and stir well. Simmer until shrimp are pink, 5 minutes or less, then remove from heat. Carefully remove bay leaf and serve immediately.