As Homer Simpson famously said, "Let's get someone else to do it!" Whether it's dining out or dining in, there's nothing better than having someone else – or in this case, something else – cook for you. Hence the modern popularity of slow cookers. Today's salt free recipe couldn't be simpler or more delicious. Brown some beef cubes, pop them into the cooker, along with fresh veggies, broth and beer, cover, simmer and POOF! Dinner is served. Recipe from Kitchen Basics Healthy Cooking with Stock.
Serves 8.
SODIUM CONTENT: 126 mg per serving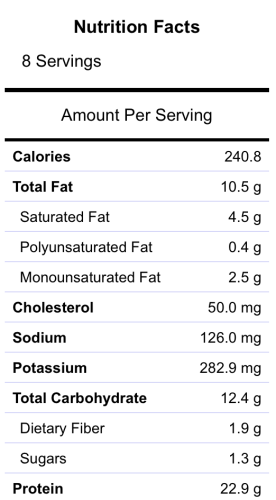 INGREDIENTS
1 1/2 lbs. beef stew meat, cut into cubes
2 T. flour
freshly ground black pepper to taste
2 T. olive oil
2 c. Kitchen Basics Unsalted Beef Stock
2 c. light beer
1 medium onion, coarsely chopped
2 medium carrots, peeled and cut into 1-inch rounds
2 medium celery stalks, cut into 1-inch pieces
1 c. button mushrooms, sliced
2 c. cubed potato
1/2 t. dried thyme
DIRECTIONS
Measure the flour into a mixing bowl or gallon-sized ziptop plastic bag. Add freshly ground black pepper to taste. Place the beef in the bowl or bag, then toss or shake well to coat.
Heat the oil in a large saute pan over medium-high, add the beef and brown on all sides. Remove beef and transfer to slow cooker. Add the stock and beer to the saute pan and stir, scraping up all of the bits stuck to the bottom of the pan. When the liquid comes to a boil, pour over the meat in the slow cooker.
Add the remaining ingredients, as well as freshly ground black pepper to taste.
Cover and cook on low for 8-10 hours, or until beef and vegetables are tender. For added heft, serve over cooked egg noodles or rice.