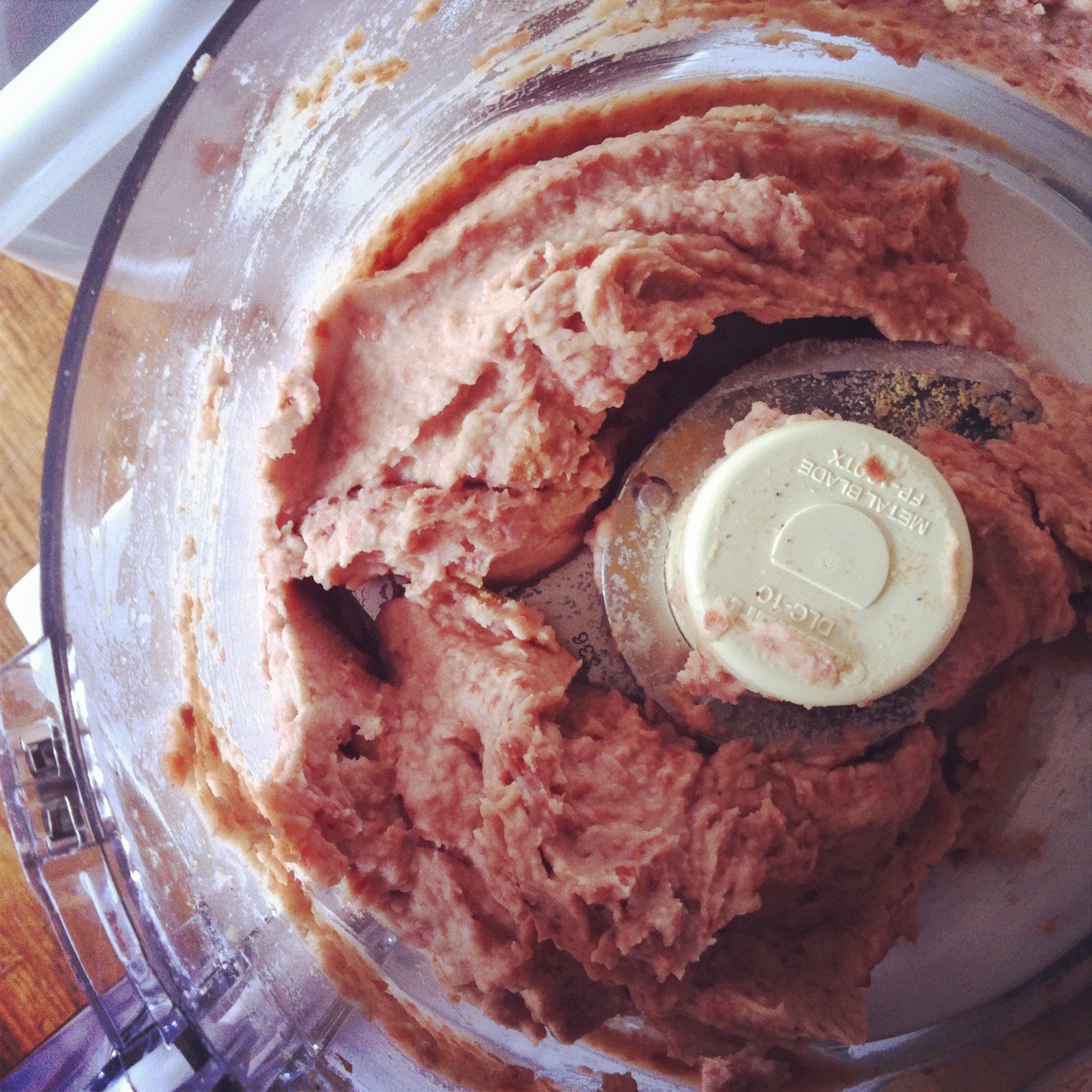 I don't know about you, but I LOVE refried beans. The taste, the texture, even the pale pinkish-brown hue. This winter my passion for refried beans reached epic proportions, requiring weekly purchases of 3+ cans, which I'd mix with roasted veggies, cilantro-lime rice, and salsa. I finally came to the conclusion that, for me, refried beans are to winter what hummus is to summer: my go-to sandwich spread (though truth be told, I'm just as likely to eat either with a spoon).
Enter Mayim Bialik. Did you know that the famous actress and (yes) scientist is also a brand new cookbook author? It's true! Several weeks ago, I got an email from her publisher asking whether I'd be interested in taking her new cookbook, Mayim's Vegan Table, for a test drive. And how could I say no to BLOSSOM?! Well of course I couldn't. And I'm so glad! Not only does Mayim make a mean quinoa burger, but she offers a Mexican Bean Dip I just KNEW would be my new low-sodium best friend.
Today's recipe is a lazy gal's adaptation of Mayim's aforementioned recipe. Instead of chopping an onion, celery, and garlic, and spending the time (and fat) to saute, I simply substituted onion and garlic powders. I am classy like that. If you can find salt-free, low, or lower-sodium beans – amen! This recipe works great with not only kidney, but pinto, even black beans. If you can't buy low-so canned beans and don't have the time to cook your own, substitute the standard canned kind, but be sure to drain and rinse under cold water to eliminate as much sodium as possible.
Yields 3 (burrito-filling) servings or 1 1/4 cups total
SODIUM CONTENT: 39 mg per serving
INGREDIENTS
1 14-oz. can no salt added kidney, pinto, or black beans, drained (or 1 3/4 cups cooked beans)
1 t. onion powder
1/2 t. garlic powder
1/4 t. ground cumin
1/4 t. low-sodium soy sauce or Braggs liquid aminos
freshly ground black pepper, to taste
DIRECTIONS
Place ingredients into a food processor and pulse until smooth. Serve immediately. Warm if desired.