I read an article yesterday in Northeast Flavor magazine entitled Maple Syrup. If you have a moment, click that link and read it too. It's a well-written little piece about the history of maple syrup production in New England to present day. Living in Maine, one of the country's largest producers of maple syrup, I've toured sugar houses and learned all about the making of the sweet "March Gold."  If you don't know much about it, it's fascinating stuff.  Maple trees are tapped when weather begins to warm, the sap flows into buckets or through a network of tubes into a collection chamber.  The sap is then boiled down for hours, until it becomes the rich thick syrup we're all familiar with.  The final product is then graded, according to color and viscosity, with Grade A being the thinnest and lightest to Grade B, the thickest and darkest.  As a real maple syrup connoisseur, I've tried them all, and  – much like honey produced from different flowers in different areas – each grade has its own unique taste.  If you get the chance to visit a maple syrup farm and take a taste test – DO IT!  You'll truly see maple syrup in a whole new light.  And learning more about its production, you'll appreciate why it's such an expensive treat.  The amount of labor involved is unbelievable!  Anyway, living here in New England, with ready access to local maple syrup, you really get spoiled for the "fake stuff." Pancake syrup. I'm not here to critique Aunt Jemima, but there's very little resemblance between the brown corn syrup marketed as a pancake topping and the REAL maple syrup that's a gift from Mother Nature.  Maple syrup is a low sodium dieter's dream, adding tremendous depth and dimension of flavor, not to mention sweetness, for a mere 28 mg sodium per cup!  Today's quintessentially 'New England' recipe is adapted from Simply in Season and showcases maple syrup in all its glory.  These scones are so easy to make, yet so impressive. Their rich, buttery and flaky crumb is flecked with crunchy walnut and intense maple flavor.  Serve them warm from the oven, with jelly or preserves, or – for a truly decadent breakfast, more maple syrup and sweet unsalted butter.  Either way, get ready for the Oooohs and Aaaahs. Happy weekend, everyone!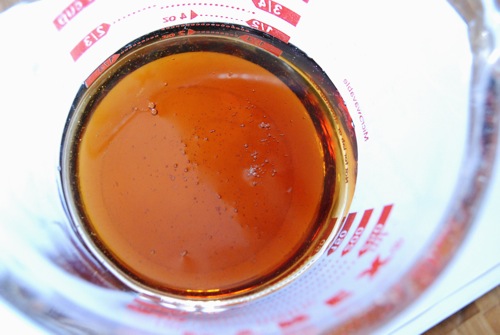 Yields 8 scones.
SODIUM CONTENT: 22 mg per scone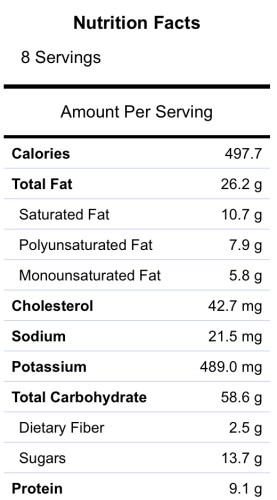 INGREDIENTS:
3 1/2 c. flour
1 c. finely chopped walnuts
4 t. Featherweight sodium free baking powder
2/3 c. unsalted butter, chilled
1 c. low fat milk
1/2 c. pure maple syrup
DIRECTIONS:
Preheat oven to 425 degrees. Get out a baking sheet and either grease or line with parchment. Set aside.
In a large mixing bowl, whisk together the flour, chopped walnuts and baking powder. Slice the butter into small pieces and add to the bowl.
Cut the butter into the dry mixture using your (freshly washed) hands. Process until the mixture resembles coarse crumbs.
Add the milk and maple syrup to the bowl and stir to form a soft dough.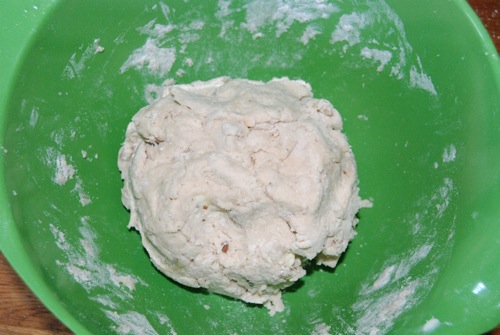 Turn out onto a lightly floured surface and knead 5-6 times. Roll the dough out into a roughly 9-inch circle, about 1-inch high.
Using a sharp chef's knife, cut dough into 8 equal wedges,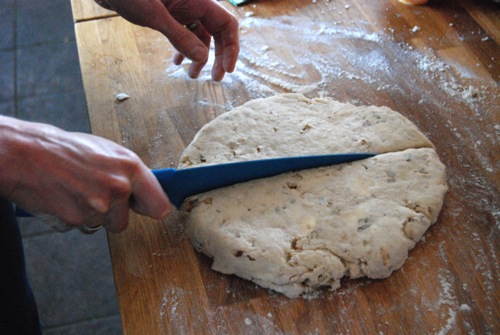 then carefully transfer wedges to the prepared baking sheet.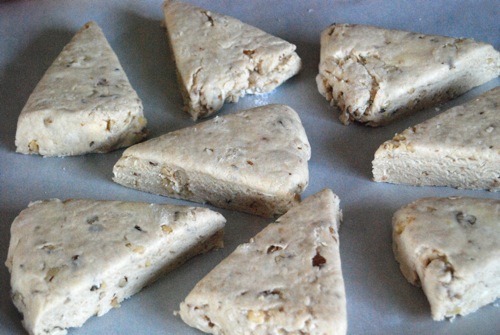 Place baking sheet on middle rack in oven and bake 15-18 minutes. Remove from oven and serve immediately.