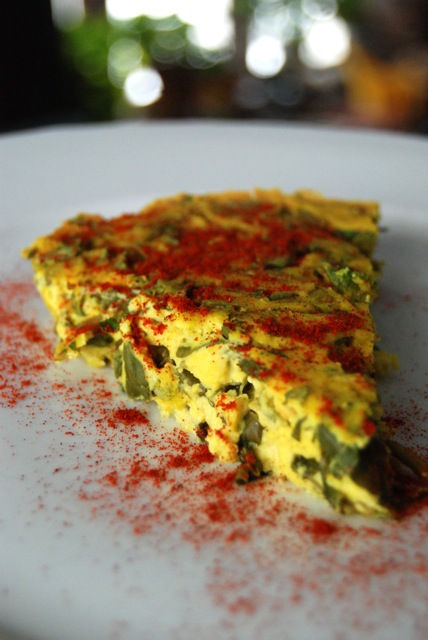 Quite a mouthful of a title, huh?  After yesterday's decadent chocolate cake I'm in dire need of some lighter fare. I've lost one pair of pants this week to a ripped seam and I'm thinking it's more than mere coincidence. I found today's recipe on a wonderful blog called Happy Herbivore. Such a great site! The name alone is sure to put a smile on your face, and now that Maddie's gone pescetarian, it's bound to be a fabulous resource of recipes the whole family can enjoy. We've had a pound of tofu in the fridge for several days and I decided to try something new. I am a BIG quiche fan and make my super easy low sodium version at least once or twice a month. But this recipe sounded so intriguing. Using tofu in lieu of eggs and taking advantage of the cheese-like flavor of nutritional yeast yields a "faux" quiche with the look, feel and taste of traditional, but without the fat and sodium! If you've never used nutritional yeast, it's sold in many natural food stores and these days even some supermarkets.  I opted for chopped baby spinach in my vegan quiche, but you can use any fresh leafy greens, from kale or Swiss chard to collards and more.  This recipe invites experimentation, so see what's on hand and get creative!
Yields 6 servings.
SODIUM CONTENT: 22 mg per serving
INGREDIENTS:
1- 15-oz. pkg. extra firm tofu (drained)
¼ c. nutritional yeast
¼ c. cornstarch
1½ T. Westbrae no salt added stone ground mustard
1 T. freshly squeezed lemon juice
1 t. garlic powder
1 t. onion powder
½ t. turmeric
¼ t. red pepper flakes
4 c. fresh greens (any), chopped
DIRECTIONS:
Preheat the oven to 350 degrees. Oil a 9-inch pie dish and set aside. Combine all ingredients, except greens, in a food processor and pulse until smooth and creamy, stopping to break up chunks and scrape the sides as necessary.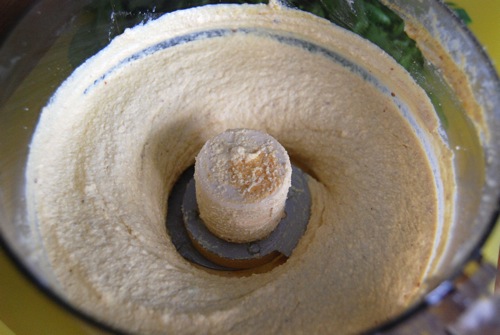 Transfer the puree to a bowl, add the chopped greens and stir well to combine (mixture will be thick).  Spoon into the pie dish.  Using a spatula, spread the mixture so it's even and tight.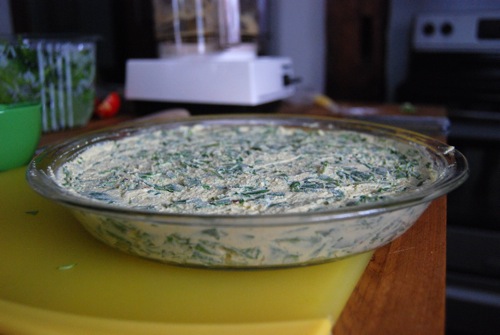 Bake 30 to 40 minutes, until golden and the center is firm. Allow to cool at least 10 minutes before slicing (luke warm or room temperature is best for slicing).