In my recent post about Mrs. Dash Salt Free Seasonings, I mentioned adding the blends to unsalted bread crumbs for flavor and interest.  What I neglected to mention is another amazing product I've discovered.  365 Everyday Value Whole Wheat Bread Crumbs from Whole Foods Market.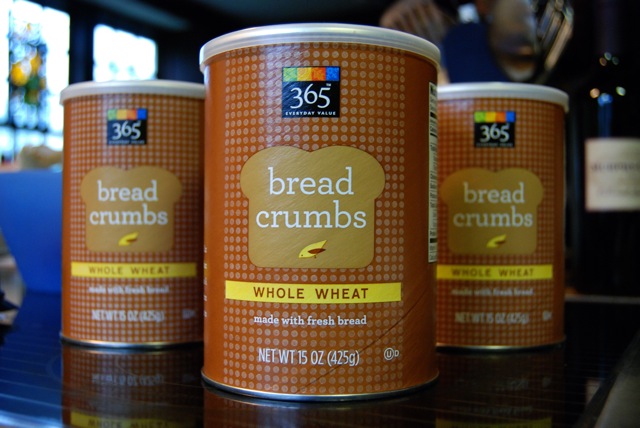 At $2.49 for 15 oz., these whole wheat bread crumbs aren't just healthy, they're a great value.  And unlike other commercial brands I've found, they're not just low in sodium – they're SODIUM FREE!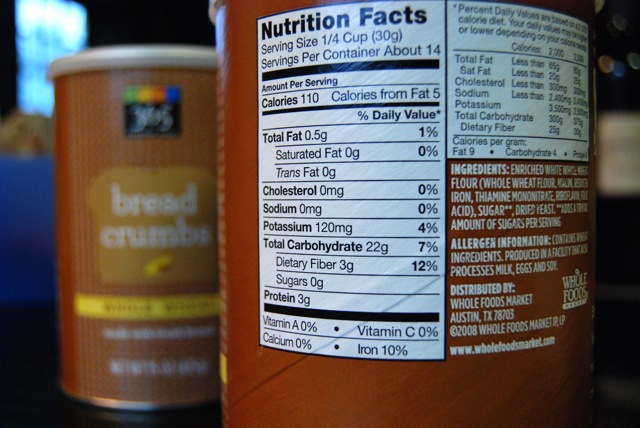 When I first bought them I wondered whether the "wheat" flavor would be too strong. Short answer: NO! Long answer: Many products made from traditional red wheat flour often turn people off because of its somewhat bitter taste. These 365 Everyday Value bread crumbs are made from enriched WHITE whole wheat flour. Every bit as nutritious as its red counterpart, white whole wheat flour is milled from hard white spring wheat. Mild in flavor, delicious AND packed with heart healthy whole grain. WIN-WIN!
Kudos to Whole Foods for offering yet another great salt free product!! Many thanks & WOOHOO!