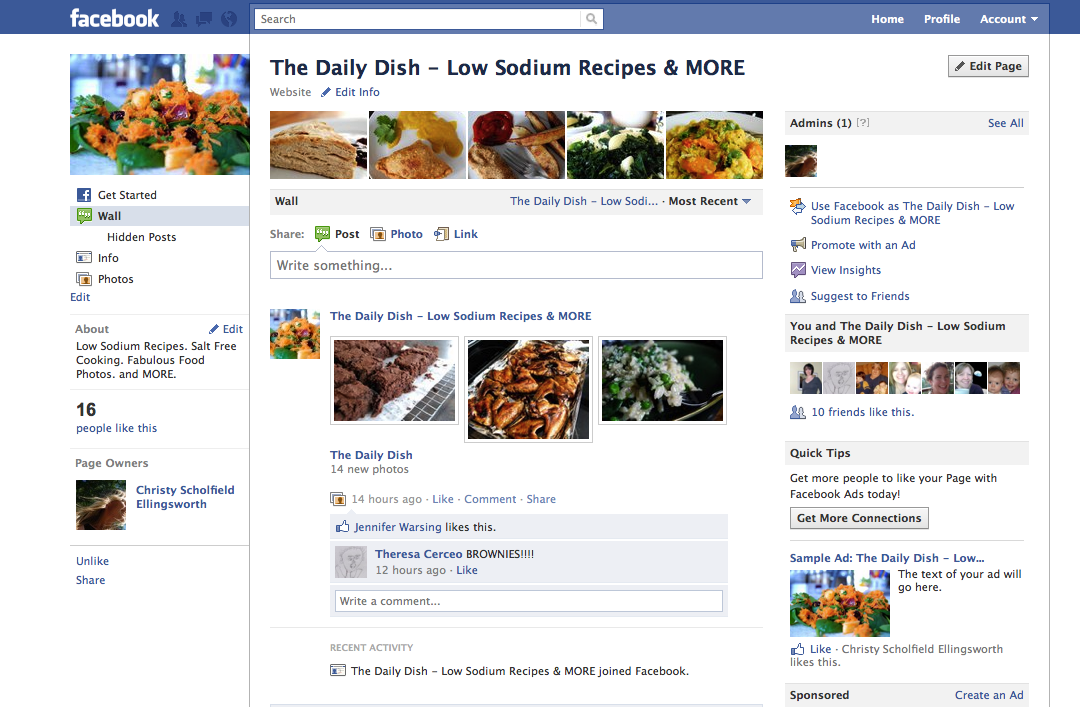 Instead of today's regularly scheduled recipe, I'm here with a BIG announcement:
It's TRUE! As of last night!! Just click the yellow link above and you'll be magically transported over to Facebook Land.  You'll see photos from The Daily Dish, low sodium recipes and MORE!  You'll be surrounded by smiling faces, delicious SALT FREE food and happiness so palpably real it's contagious! It's like having a vacation, without having to leave home!!
The Daily Dish Facebook Page is a place for us all.  Where you can pop in, flop down, kick off your shoes and grab a snack.  Have something fun to share?  A new recipe or product?  Suggestion or idea?  The Daily Dish Facebook Page is a place to gather and unwind, get inspired & inspire others.  The Daily Dish Facebook Page will allow me to make informal announcements about what's coming up on the website or going on behind the scenes.  It's a way for us all to connect for the greater good.
If you like The Daily Dish, then 'Like' The Daily Dish on FACEBOOK!