BIG NEWS! Yesterday I signed with Adams Media to write their upcoming Everything DASH Diet Cookbook!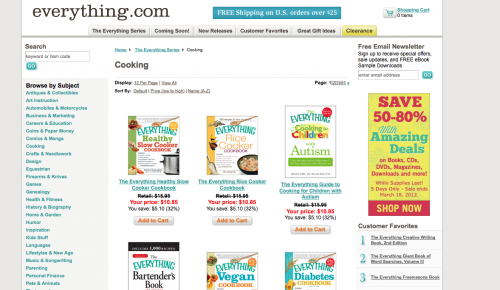 The Everything DASH Diet Cookbook will offer 300 quick, easy and delicious low-sodium recipes, a boatload of helpful hints, product suggestions, and more.  I'm so excited!
The book should be in stores in November, so for the next few months I'm going to be BUSY.  But that doesn't mean I'll be gone.  I'll be sharing progress, posting photos, and offering glimpses of the upcoming book.  I welcome you to join me in the creative process.  If you have a suggestion or request for something specific you'd like to see, let me know.  Now it's off the computer and back into the kitchen.  WISH ME LUCK!